For more information, please contact
John Chenery
Schreiner urges Premier to act boldly to protect Ontarians
December 18, 2020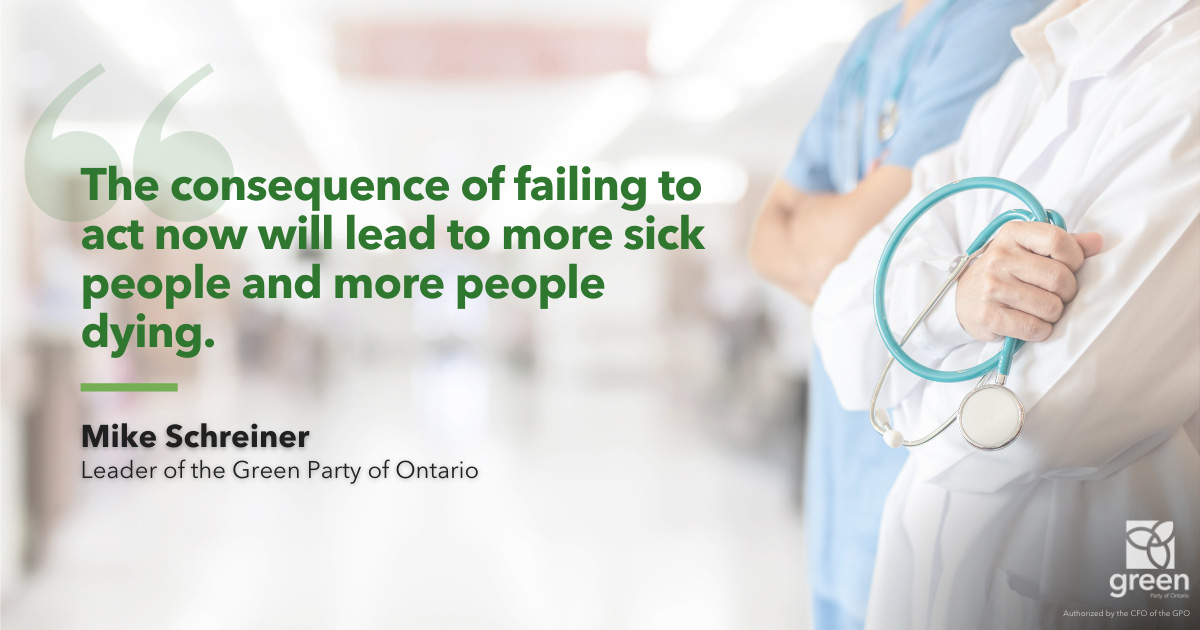 TORONTO — Mike Schreiner made the following statement regarding the threat to hospital capacity and continued rise in COVID-19 cases:
"We are facing hospitals at their breaking point. Over 2,000 people a day are being diagnosed with Covid-19. 40 people died yesterday.
We are at a tipping point and need urgent action to prevent more illness and deaths. Covid will not take the weekend off.
Yesterday I sent Premier Ford a letter imploring him to act decisively and urgently to help Ontarians weather the worsening pandemic crisis.
I appreciate these are difficult decisions the Premier is making. I have thanked him for his actions in the spring to protect us.
But a failure to prepare over the summer and fall has led to a devastating second wave that keeps getting worse.
The consequence of failing to act now will lead to more sick people and more people dying.
I'm calling on the Premier to implement stronger public health measures including broader lockdown measures, and make the call now for an extended winter break for schools, so parents and educators can plan.
We need to see decisive actions in order to save lives and livelihoods and reduce stress on our health care system."
-30-