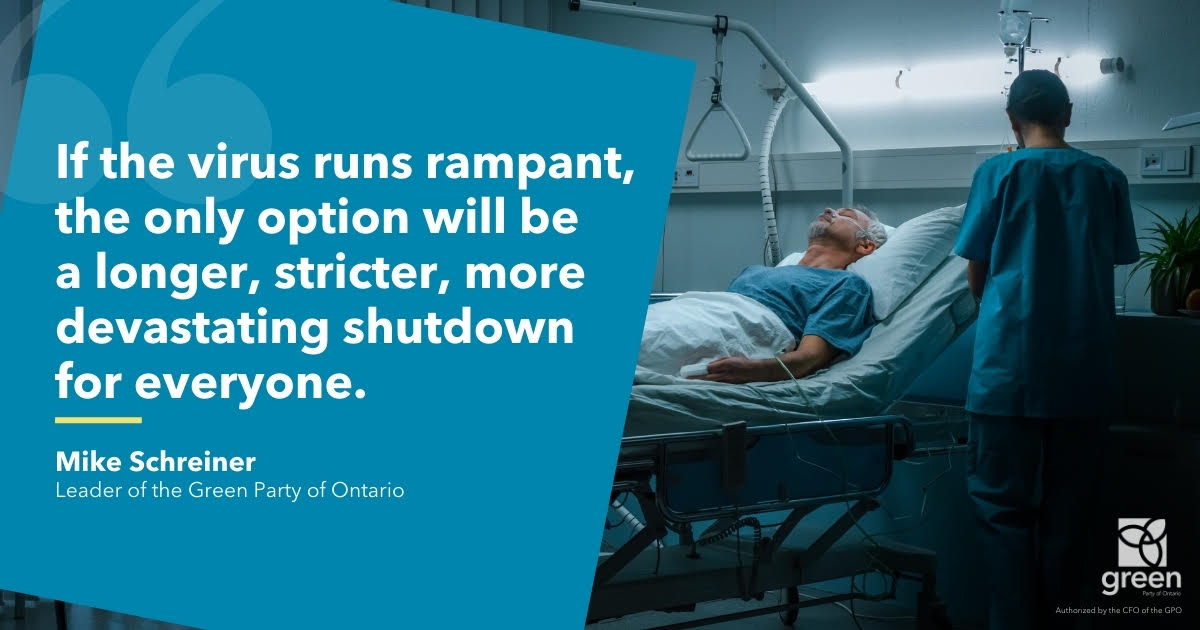 TORONTO, ON — Mike Schreiner released the following statement after Ontario recorded 1,242 new COVID-19 cases today:
"It makes no sense for public health measures to go down while cases climb higher.
Ford fails to understand that good public health is good for business.
I am deeply worried about the feedback from top health experts that Ford's new pandemic benchmarks will allow the virus to spread out of control.
If the virus runs rampant through our communities, the only option left will be a longer, stricter, more devastating shutdown for everyone. We should be acting now to prevent future shutdowns.
But this government acts only in hindsight and the people of Peel are paying for Ford's delays on testing and contact tracing, and his unwillingness to shield hospitals.
I wonder what the Premier will tell people whose cardiac or cancer surgeries are indefinitely delayed when hospitals become overwhelmed.
We're in for a tough winter already, and I cannot understand why Doug Ford wants to make matters worse by loosening public health restrictions.
We need to put out the fire, not throw gasoline on it."