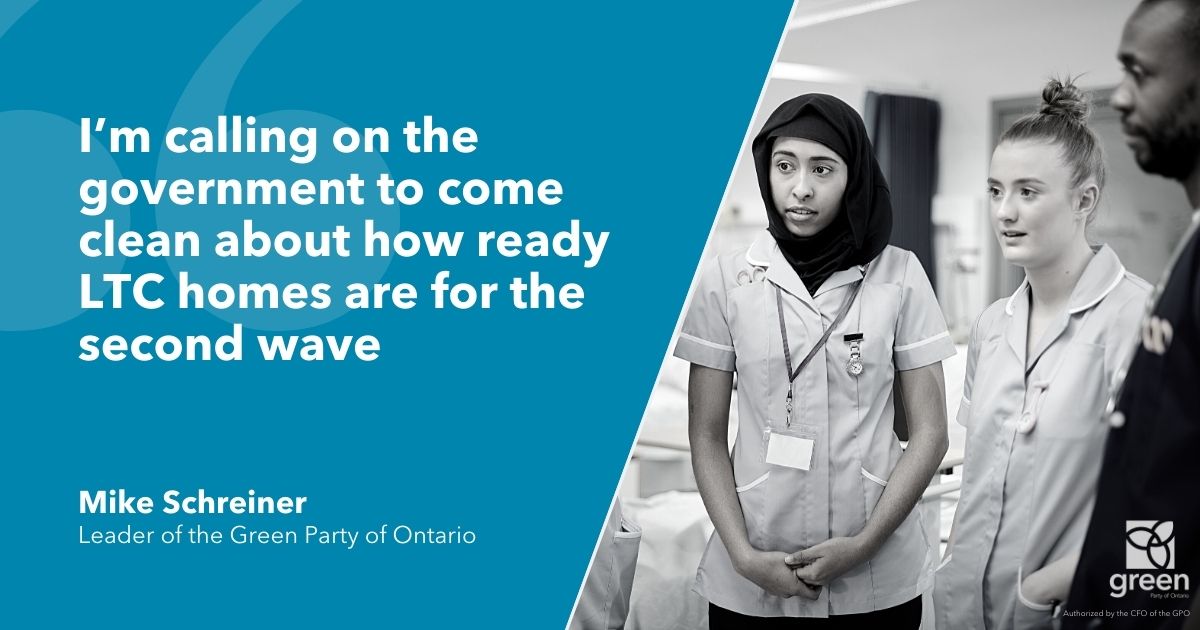 QUEEN'S PARK — Mike Schreiner released the following statement after it was announced that short-term absences from nursing homes were being banned in Toronto, Peel and Ottawa:
"I'm worried that the Ford government is not being upfront about the situation in long-term care.
For weeks, the Long-Term Care Minister was shrugging off outbreaks, telling us in the legislature that long-term care homes were ready.
But now we are learning that the Red Cross is being deployed and outings are being cancelled in nursing homes in Toronto, Ottawa and Peel.
The province ignored the staffing shortage all summer before a last-minute rush to hire more nurses and PSWs a few weeks ago.
On top of it all, testimonies from the long-term care inquiry paint a disturbing picture of resources being siphoned away from nursing homes.
The erratic decision-making is setting off alarm bells about what exactly is happening in long-term care.
Residents and their families deserve honesty and I'm calling on the Ford government to come clean about how ready homes are for the second wave.