For more information, please contact
John Chenery
Earlier contact tracing could have prevented massive second wave
October 14, 2020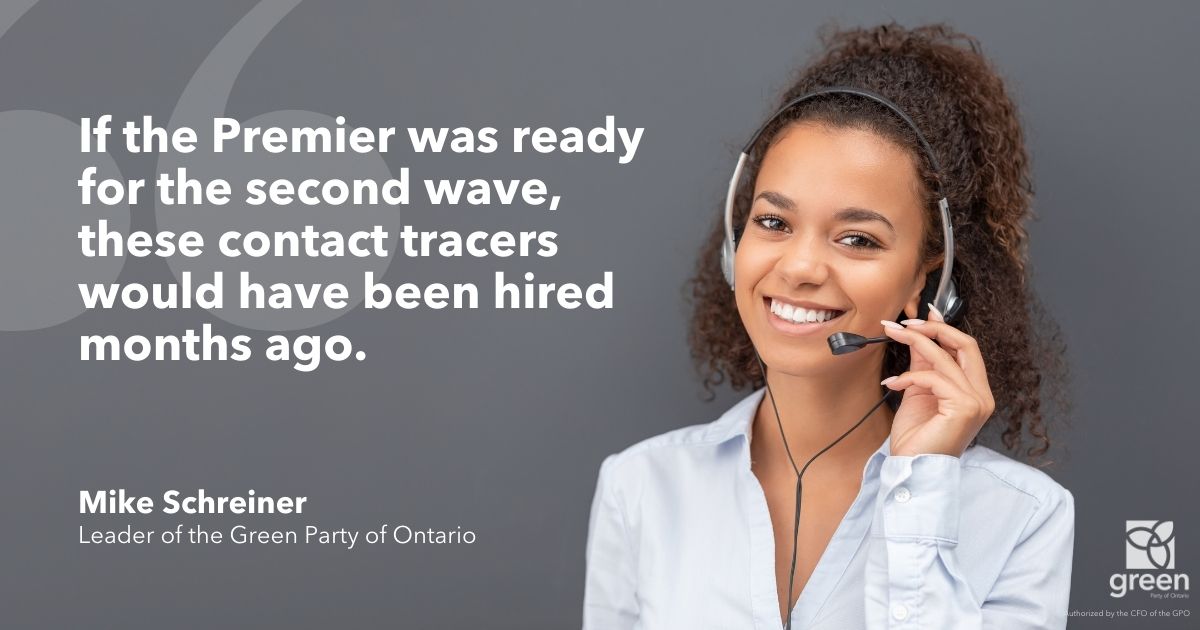 QUEEN'S PARK — Mike Schreiner released the following statement after the Premier announced he was hiring more contact tracers:
"If the Premier was ready for the second wave, these contact tracers would have been hired months ago.
While I welcome the new public health resources, the reality is that these boots should have been on the ground months ago.
Contact tracers could have helped to prevent a massive second wave, but once again the Premier is reacting to a situation he let get out of control.
I wish these contact tracers were hired weeks ago when Toronto had to drastically scale back contact tracing because of the rising case numbers.
Whether it's testing numbers or staffing in nursing homes, the Premier continues to play catch-up with COVID-19 instead of getting ahead of the virus."
-30-