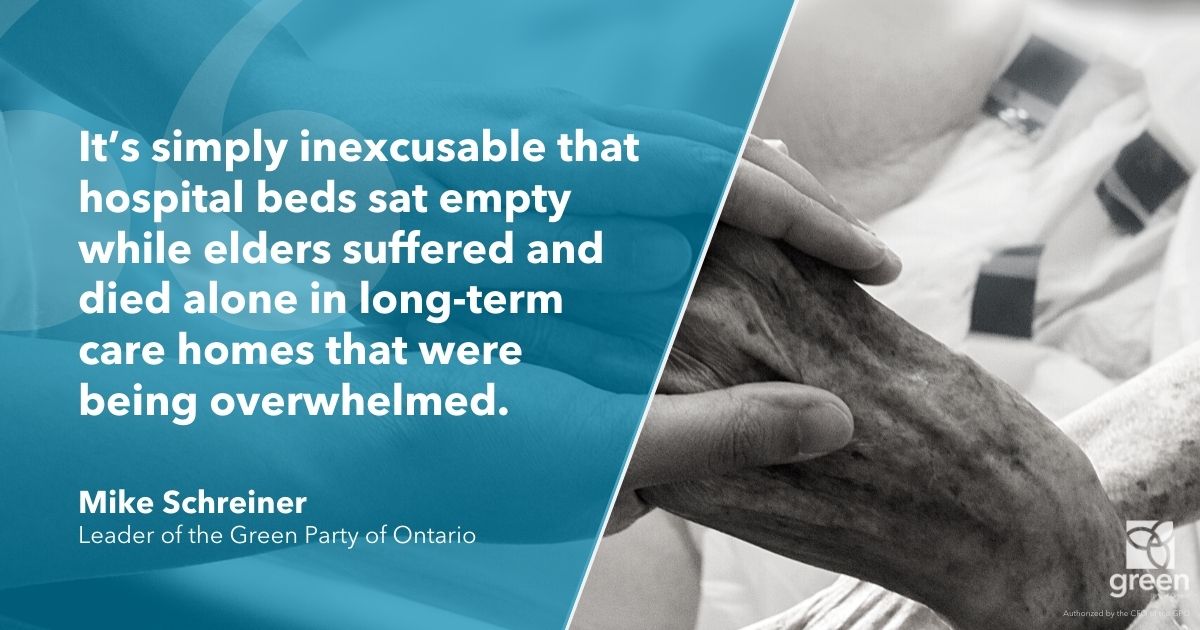 QUEEN'S PARK — Mike Schreiner released the following statement after testimonies from the long-term care inquiry revealed that LTC homes were denied resources:
"I was disappointed to learn that life-saving resources were diverted from long-term care homes during the first wave, leaving seniors to perish.
My heart breaks that elders and workers were denied the PPE and physician care that could have saved their lives.
It's simply inexcusable that hospital beds sat empty while elders suffered and died alone in long-term care homes that were being overwhelmed.
These testimonies confirm that long-term care was deprioritized by the Ford government when this pandemic hit.
These testimonies speak to a broken system that did not have the staff or resources to protect elders or workers.
It is up to the Premier to make investments in all areas of health care so that elders in care are treated with the dignity they deserve.
I am worried that Ford has failed to make the necessary investments over the summer to prepare LTC homes for the second wave, once again leaving elders vulnerable."