For more information, please contact
John Chenery
Ford's inaction puts elders at risk of second wave
September 21, 2020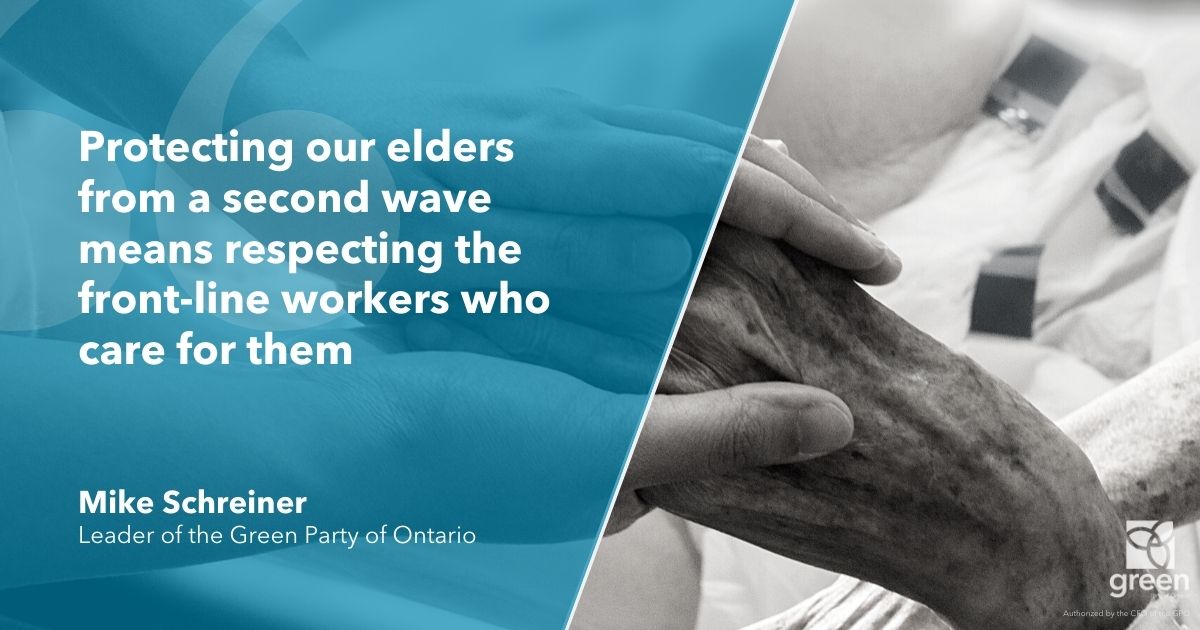 QUEEN'S PARK — Mike Schreiner released the following statement after the Premier's press conference:
"As the second wave looms, the Premier is deflecting attention from his own inaction and pointing the finger at Ottawa and partygoers.
Over 1,800 elders died in long-term care during the first wave, but the Ford government is failing to fix the conditions that created the tragedy in the first place.
Poor staffing ratios and working conditions were the root of this tragedy, and even though he promised to fix things, Ford is allowing the exact same conditions to persist.
I support the call from health unions to boost wages and mandate higher staffing-to-resident ratios to bring in more workers where they are needed.
The Premier should also guarantee full-time hours at a single location to reduce the risk of spreading COVID-19.
Protecting our elders from a second wave means respecting the front-line workers who care for them."
-30-