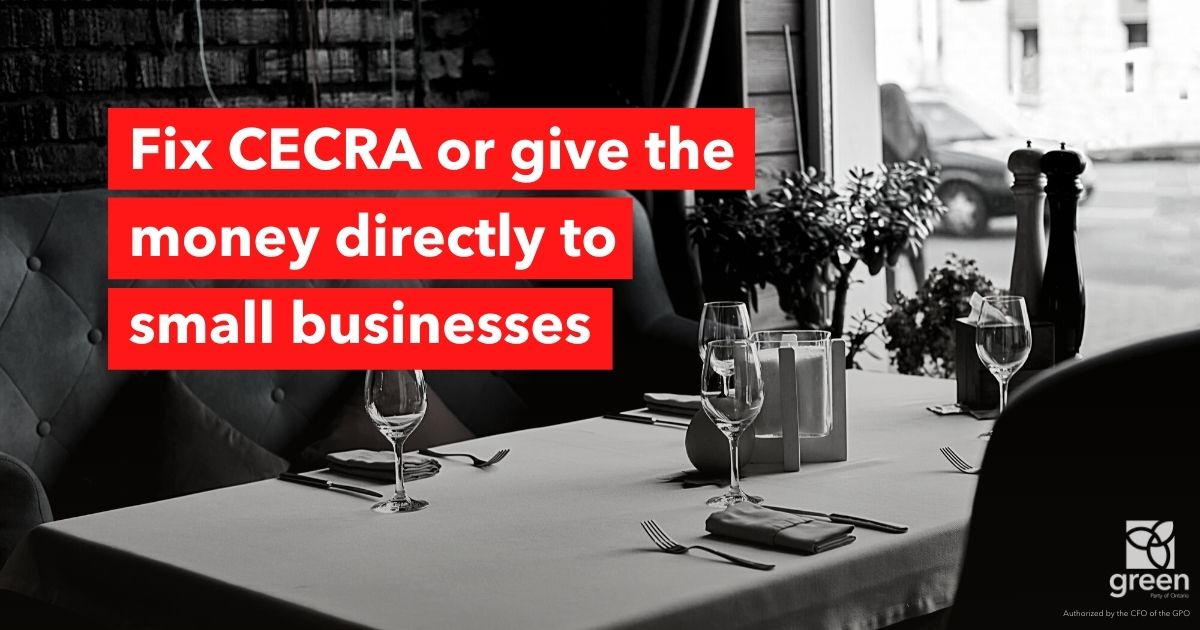 The commercial rent relief program (known as CECRA) is broken. It is failing to help commercial tenants due to fatal design flaws. And while small businesses are facing eviction, unable to access the rent relief, new data shows only 10% of the allocated funding was actually dispersed.
Mike Schreiner is asking Premier Doug Ford to make the following changes, in partnership with the federal government:
Allow tenants to apply directly rather than being dependent on landlords
Lower the eligibility threshold to a 20% drop in revenue
Extend the rental assistance period by 3 months
If the CECRA cannot be urgently fixed, then Ontario should give the unused portion of the $241 million directly to tenants.
Read Mike's Letter