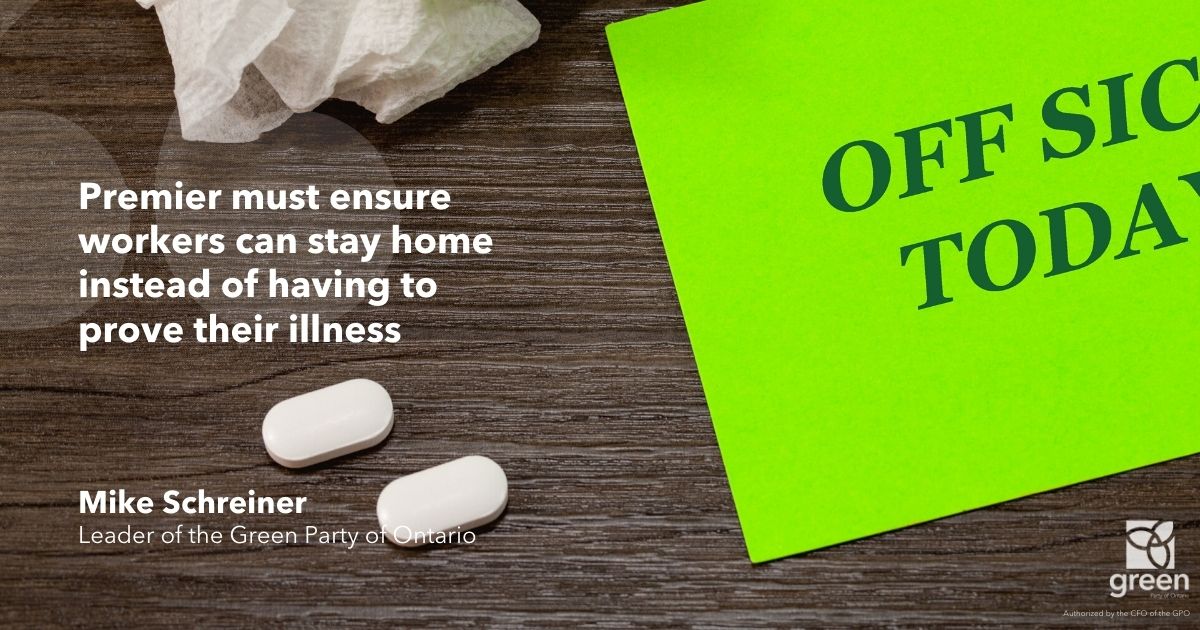 QUEEN'S PARK — Mike Schreiner released the following statement after the Premier said he would comply with the Prime Minister's 10-day paid sick leave program:
"I'm glad the Premier has changed his mind about paid sick days for all workers.
When the Premier revoked paid sick days in 2018, he forced low-wage employees to choose between their health and their income, which is a recipe for a public health crisis.
But now the Premier must ensure workers can stay home instead of having to prove their illness to doctors and employers.
The end of the state of emergency means that employers can once again request routine sick notes.
I'm calling on the Premier to immediately and permanently revoke routine sick notes to help guard against a second wave.
This pandemic should be all the evidence we need that every worker should be able to self-isolate without question and without risk of losing their job."