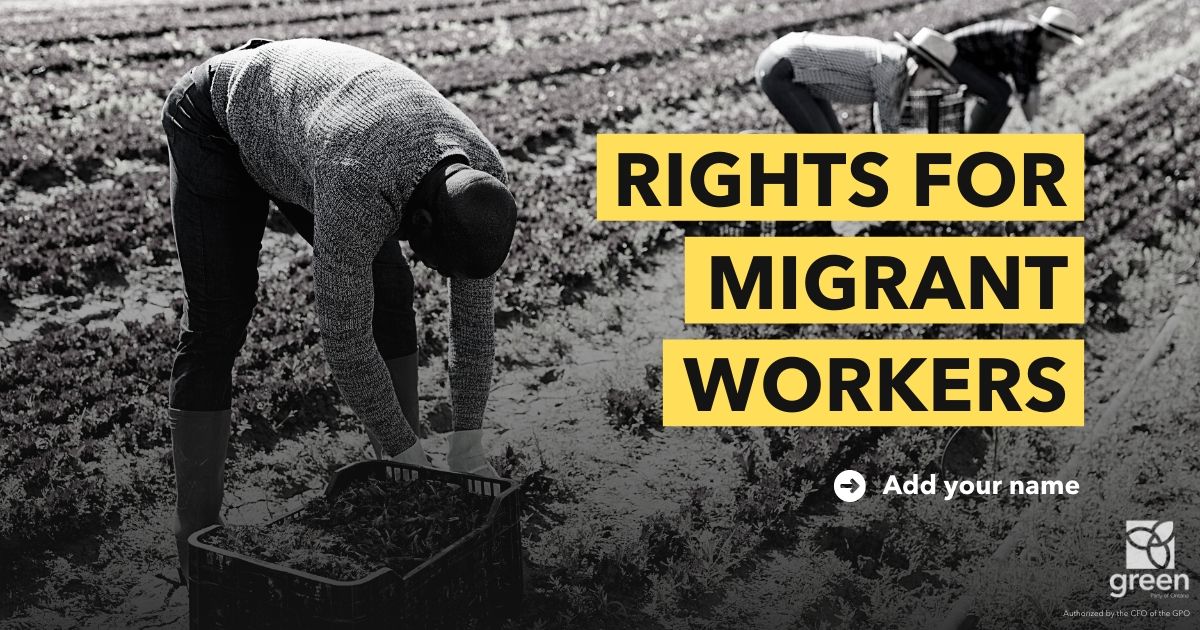 QUEEN'S PARK — Mike Schreiner released the following statement after the Premier toured Windsor-Essex but announced nothing for migrant farm workers:
"It's unfortunate that the Premier was too busy getting his haircut to recognize the migrant farm workers who have suffered disproportionately from this pandemic.
The Premier should be telling us how he is going to fix the labour laws that left migrant farm workers vulnerable to this outbreak.
He is misleading the public when he states that migrant workers have the same rights as other workers. They are in fact not eligible for overtime, vacation pay, break periods, and other labour rights.
This virus preyed on inequities that Ford is allowing to continue if he does not advocate for a pathway to citizenship in the seasonal worker program.
Migrant farm workers help keep food on our table and they deserve more respect than the Premier is giving them."
Sign our petition