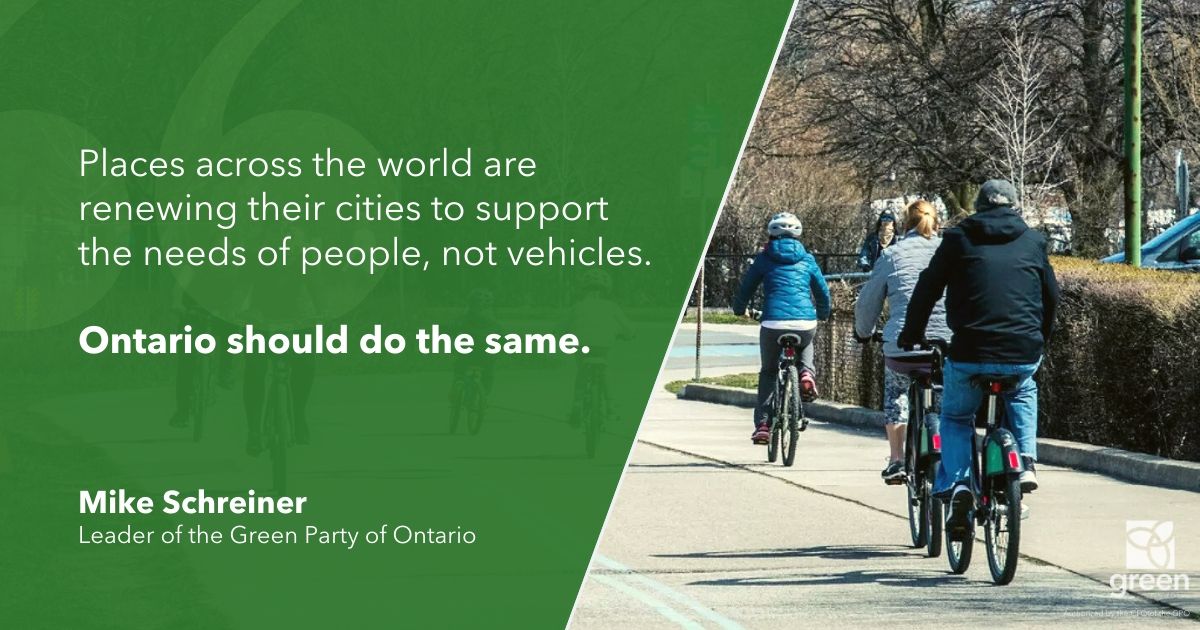 QUEEN'S PARK — Mike Schreiner released the following statement after the City of Toronto proposal to add 40km to its cycling infrastructure:
"I fully endorse the expansion of active transportation infrastructure in Toronto and across Ontario. This is crucial for building healthy, modern cities where people can get around safely, as we recover from the COVID crisis.
Places across the world are renewing their cities to support the needs of people, not vehicles, and Ontario should do the same.
Instead of endlessly expanding highways and increasing pollution, we should be building a greener and more caring province in the aftermath of COVID-19.
I am calling on the province to create dedicated funding for cycling, walking and accessibility infrastructure as part of the relief plan for municipalities, which will create jobs and healthier communities."