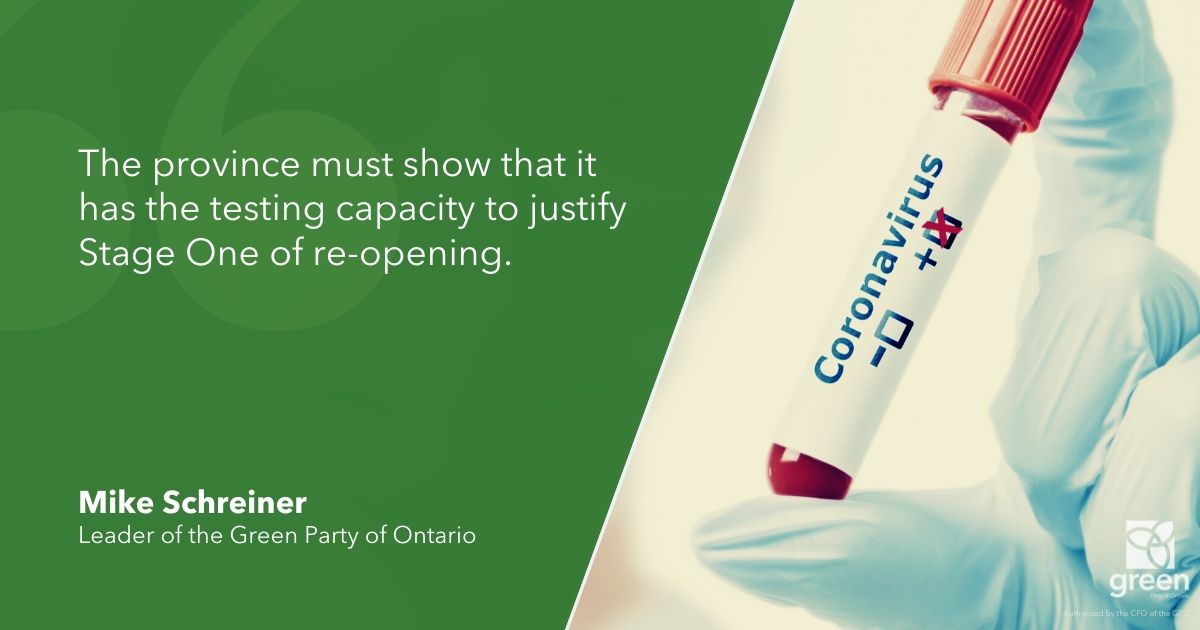 QUEEN'S PARK — Mike Schreiner issued the following statement about entering stage 1 of reopening:
"The province must show that it has the testing capacity to justify Stage One of re-opening.
We cannot put the cart before the horse.
Day after day we see this government fail to meet testing targets and yesterday 8,000 fewer tests were processed than the official capacity.
We cannot send people back to crowded workplaces without promising to keep them safe.
The demand for tests will go up as more people go back to work, and we must be able to guarantee that testing and contact tracing will happen quickly and efficiently.
I urge the government to implement a province wide testing strategy and provide our public health officers with more resources for contact tracing.
Chronic testing delays like the ones we are seeing will be a recipe for workplace outbreaks of COVID-19, which will put the reopening we all want at risk."