For more information, please contact
Cecilia Stuart
Schreiner calls for pause on construction projects
March 24, 2020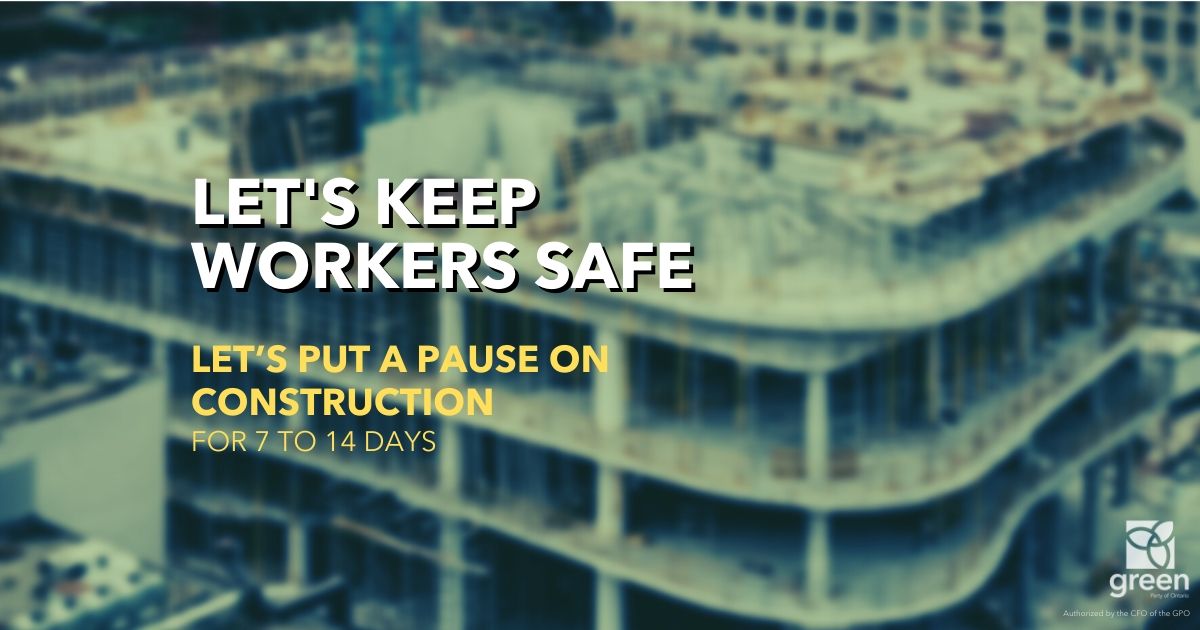 QUEEN'S PARK — Mike Schreiner released the following statement after the construction sector was granted a broad exemption to the shutdown of non-essential services:
"Construction workers deserve the same protections as everyone else.
I disagree with the Premier's reactive approach and worry it will undo efforts to flatten the curve and slow the spread of the virus.
Many job sites are simply not equipped to keep workers safe from spreading COVID-19, and these conditions cannot simply be changed overnight.
We should take a precautionary approach that protects workers rather than shutting down projects once they are caught in the act.
Let's put a pause on construction for 7 to 14 days so the province and employers have time to assess which projects can proceed safely.
Let's grant exemptions to emergency services and repairs, like Quebec has done, as well as essential healthcare construction projects."
-30-