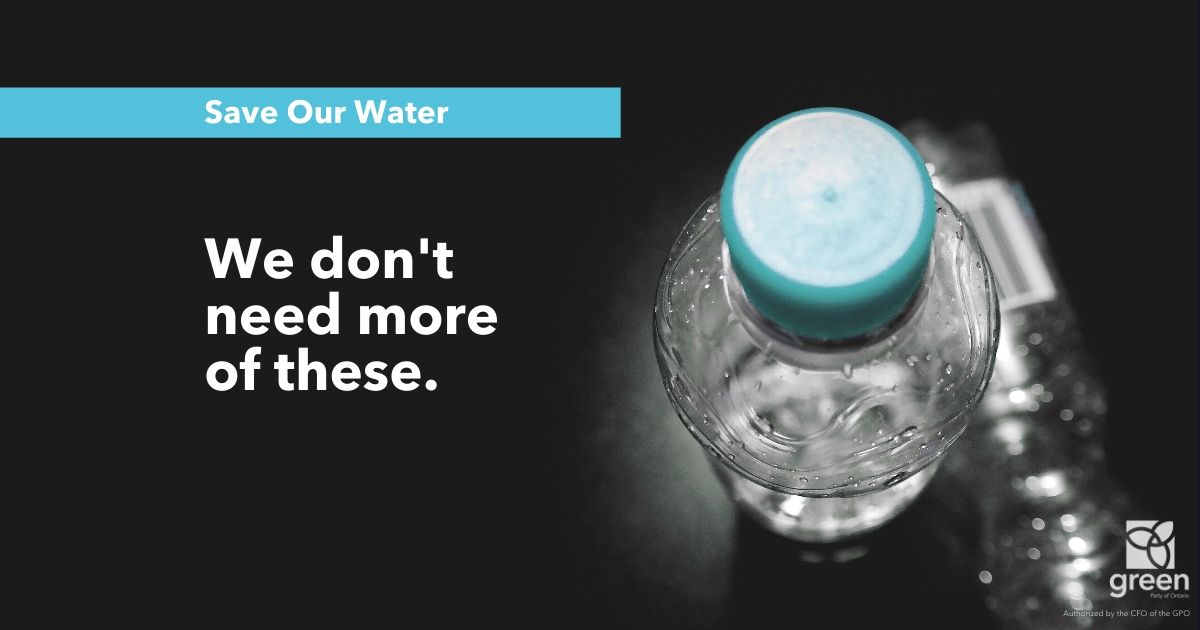 Save Our Water presented a petition signed by over 3,500 residents to the Ontario legislature on Thursday with the full support of Ontario's first Green MPP, Mike Schreiner.
The petition was inspired by a proposal for private water extraction that would pump 1.6 million litres of water per day from a well outside of Elora, threatening the drinking water supply of the municipality of Centre Wellington, while contributing to the plastic pollution crisis.
The rapidly growing rural township of Centre Wellington is facing a serious water supply issue and according to a new water study, commissioned and funded by the Province of Ontario, the municipal water supply is at too high a risk to allow expanded commercial extraction.
"Centre Wellington's current water supply system does not have the ability to meet future demands. All consumptive water uses … within this area are considered significant drinking water quantity threats," concludes the report by engineering firm Matrix Solutions Inc.
The report lines up with previous studies showing potential for significant hydrological stress and water capacity deficit if additional water-taking permits are allowed.
The current moratorium expires October 1 and while the Ford government has promised to consult with the public and release a water quantity analysis, it has yet to do so.
Save our Water and Mike Schreiner are urging Ontario citizens to contact the Environment Minister and demand he establish a permanent moratorium on new permits for water bottling operations.