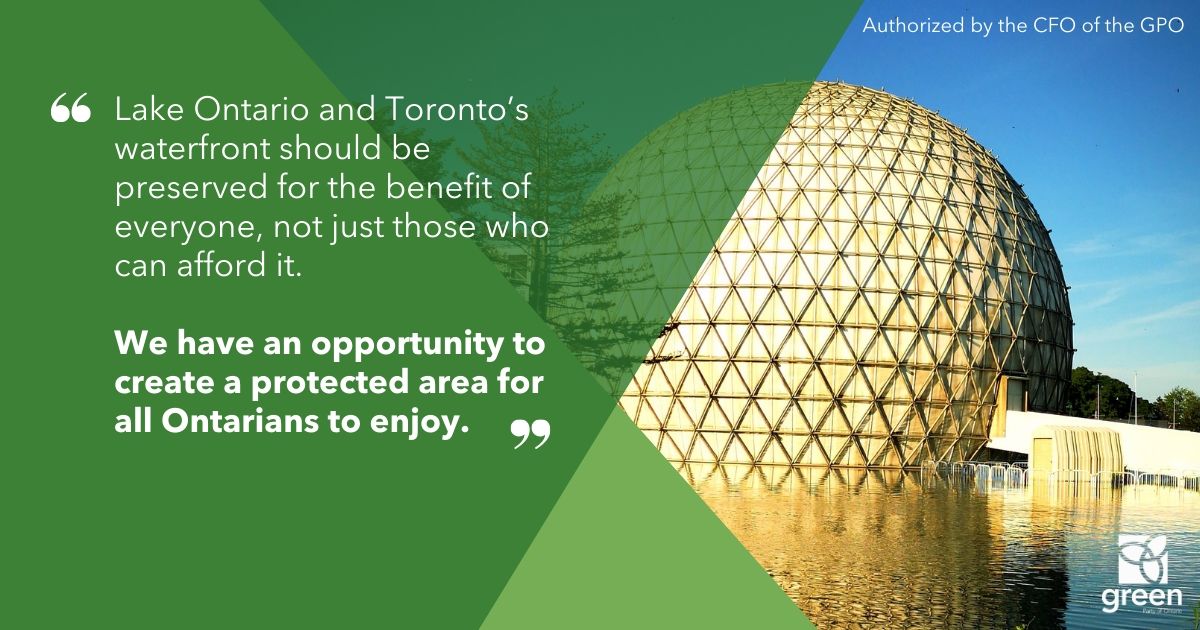 SCARBOROUGH, ON — At its annual convention in November, the Green Party of Ontario passed a resolution to save Ontario Place from privatization by creating a provincial park for the site and surrounding area.
"Lake Ontario and Toronto's waterfront should be preserved for the benefit of everyone, not just those who can afford it. We have an opportunity to create a protected area for all Ontarians to enjoy, while at the same time supporting biodiversity and climate action," said Mike Schreiner.
Ontario Place has been a destination for millions of Ontarians since 1971, with a variety of internationally recognized and iconic heritage structures and the recently opened Trillium Park.
The province opened up a bidding process for how to revive the iconic site, triggering concerns of privatization and the loss of public space.
"Our Great Lakes are an unparalleled resource that should be managed in the public trust. We ought to be safeguarding our waterfront for everyone's benefit rather than cordoning off huge sections for private profit," said Schreiner.
The successful resolution called for a comprehensive consultation process with the community, the province, the city of Toronto and Indigenous people to create a provincial park at the site, potentially including the western beaches from the Humber.