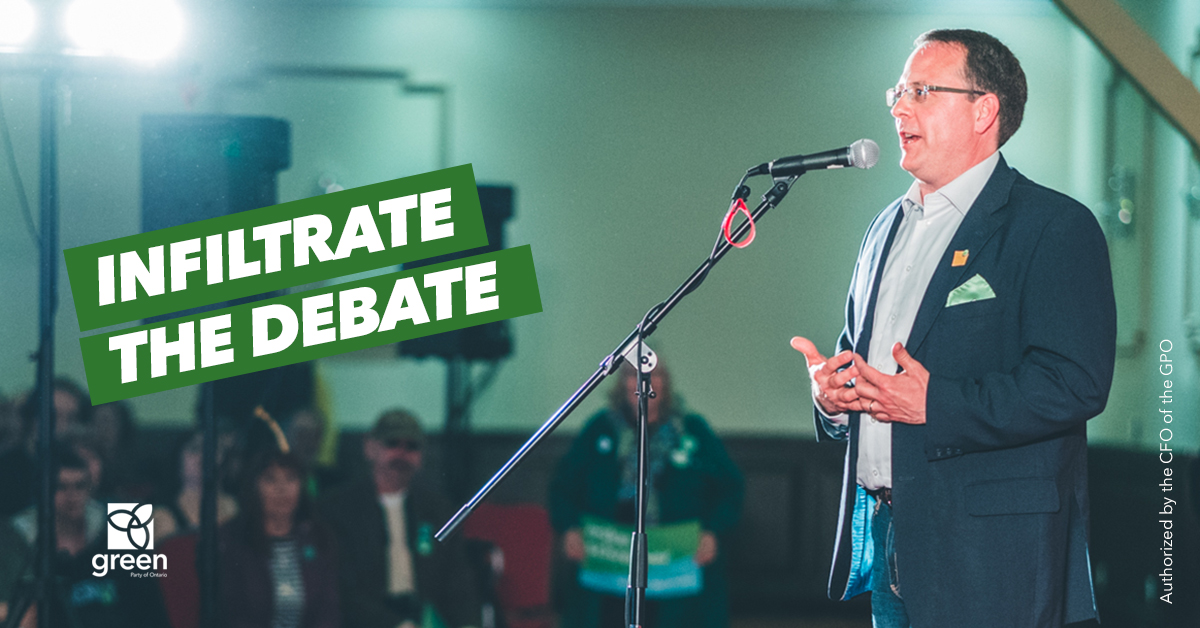 Despite our best efforts, the unelected and unaccountable media consortium has continued with their decision to exclude the Greens from the televised Leaders Debates.
Even though we are silenced, we must stay strong. We will keep pushing to get our Green voices heard, in all the ways we can.
On Sunday, Mike Schreiner will 'infiltrate the debate' by hosting a viewing party and doing a live commentary of the televised Leaders Debate in his home riding of Guelph. Join us:
Infiltrate the Debate Event
When: Sunday, May 27, Doors open: 5:45pm, Debate begins: 6:30
Where: C.I.G. School of The Performing Arts, 930 Woodlawn Road West, Guelph
The event will be also livestreamed, so we hope you can all tune in to hear the real solutions Greens want to provide to the province.
When: Sunday, May 27, 6.30-8.00PM
Where: See below or on Facebook Live