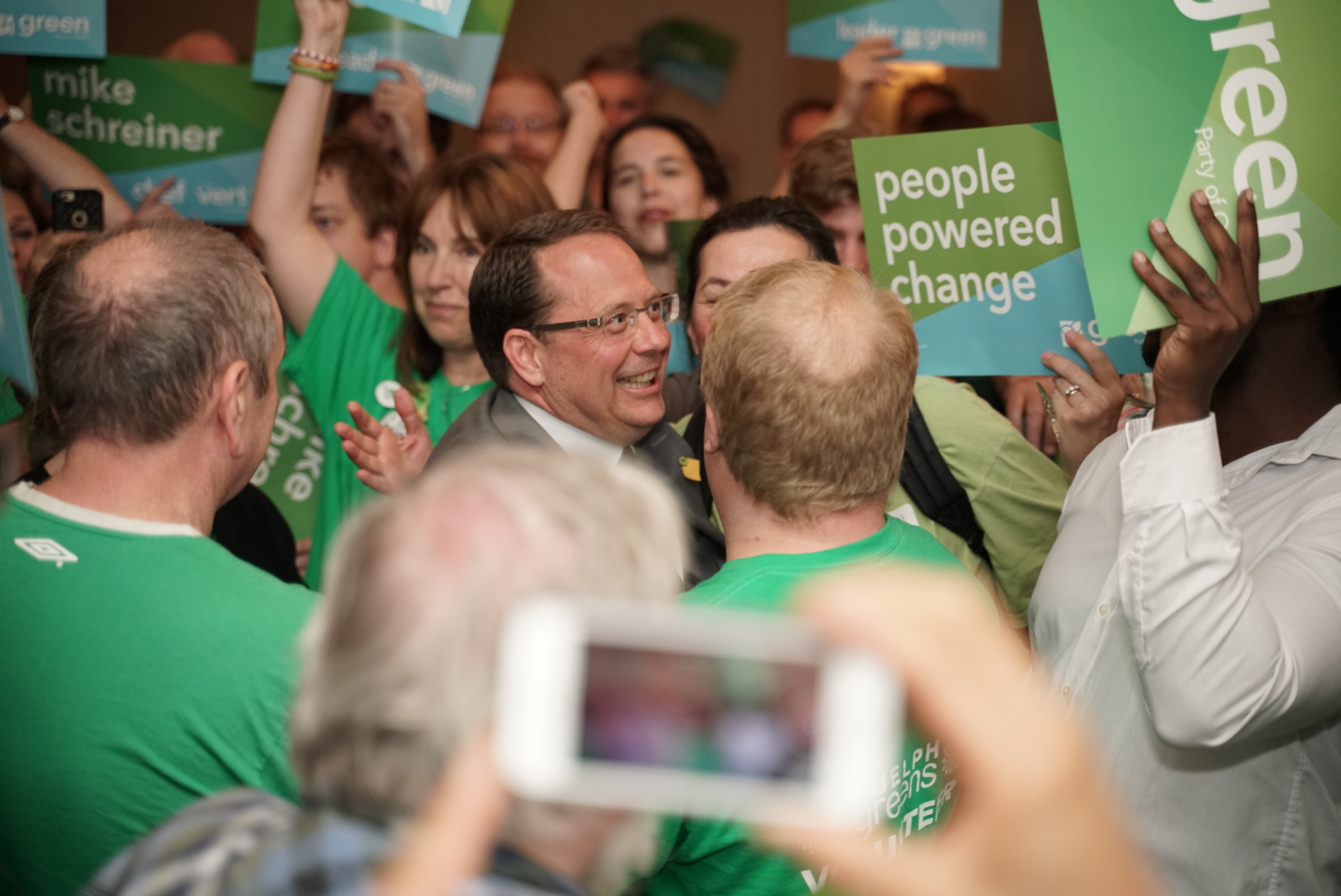 GUELPH, ON — Guelph made history tonight, electing Mike Schreiner to Queen's Park. He becomes the first Green MPP ever elected into the provincial legislature.
"Tonight, we made history. We showed Ontario what can happen when you vote for what you believe in. Tonight, we stood up for the people and places we love."
Schreiner took the riding with 45% of the vote in a campaign that swept through Guelph over the last twenty-eight days, with a record number of volunteers and endorsements from media and prominent community leaders that spanned the political spectrum.
"Friends, this result confirms that Guelph is absolutely the Green capital of Ontario. We are blessed to live here and tonight it is obvious that the people of Guelph recognize our responsibility to leave a better future and a healthy planet for the next seven generations, " said Schreiner.
Schreiner's message of doing politics differently clearly resonated with voters who were disillusioned with the status quo and eager to see a fresh voice bring honest answers and new ideas to Queen's Park.
"Ontario joins British Columbia, PEI and New Brunswick now as provinces with strong the Green leadership. The Green wave is real and growing because we know that we must build a bridge a future where our children can thrive."