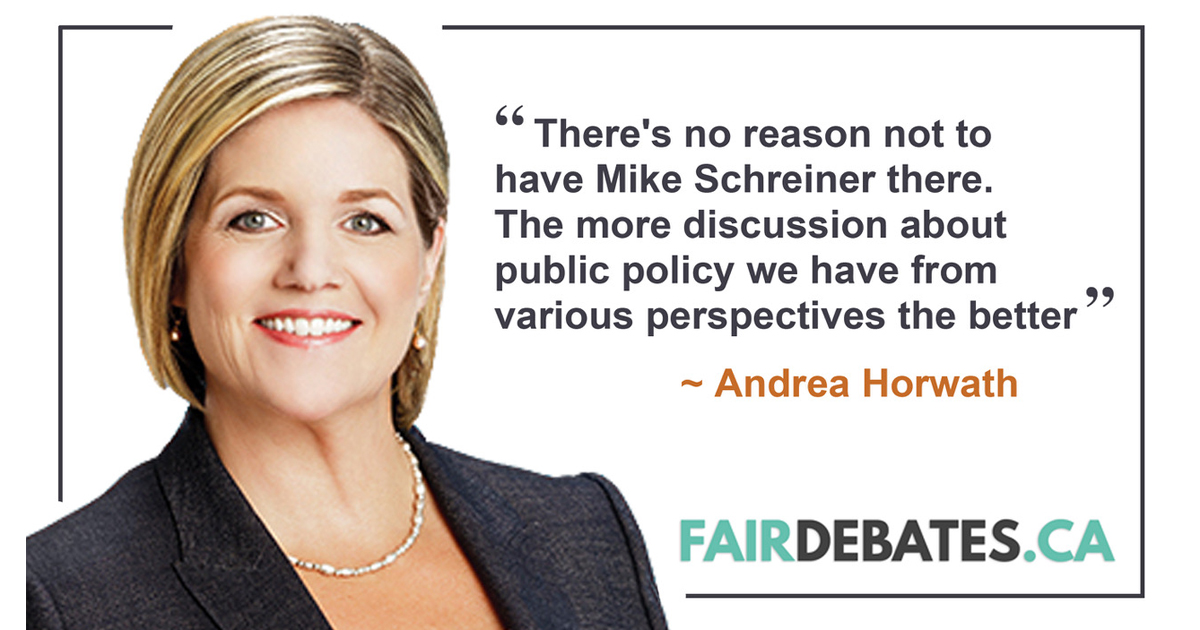 QUEEN'S PARK — Ontario NDP Leader, Andrea Horwath, has voiced her support for Mike Schreiner taking part in the televised debates, leaving PC Leader, Doug Ford, as the only leader yet to weigh in on fair televised debates.
"There's no reason not to have Mike Schreiner there. The more discussion we have about public policy from various perspectives the better," said Horwath over the weekend, as reported by Guelph Today.
To date, over 11,000 people have signed the non-partisan Fair Debates petition calling for all four parties who receive per-vote funding to be allowed in the debates. Thousands more have since joined the Green Party campaign to pressure unelected media to change its mind when it comes to excluding Greens (www.MikeAtTheMic.ca).
Earlier this month, Premier Kathleen Wynne lent her support to the campaign, stating: "I encourage the participation of all major party leaders at all debates, including Green Party leader Mike Schreiner."
"Our current system, which allows unaccountable media executives to fundamentally affect the democratic process is flawed and I am so glad that Ms. Horwath agrees that having Greens at the table is good for Ontarians and democracy," said Schreiner.
"I'm asking Doug Ford to break his silence and let people know where he stands on fair and inclusive debates."