For more information, please contact
Cecilia Stuart
NDP follow Greens' lead once again
May 19, 2022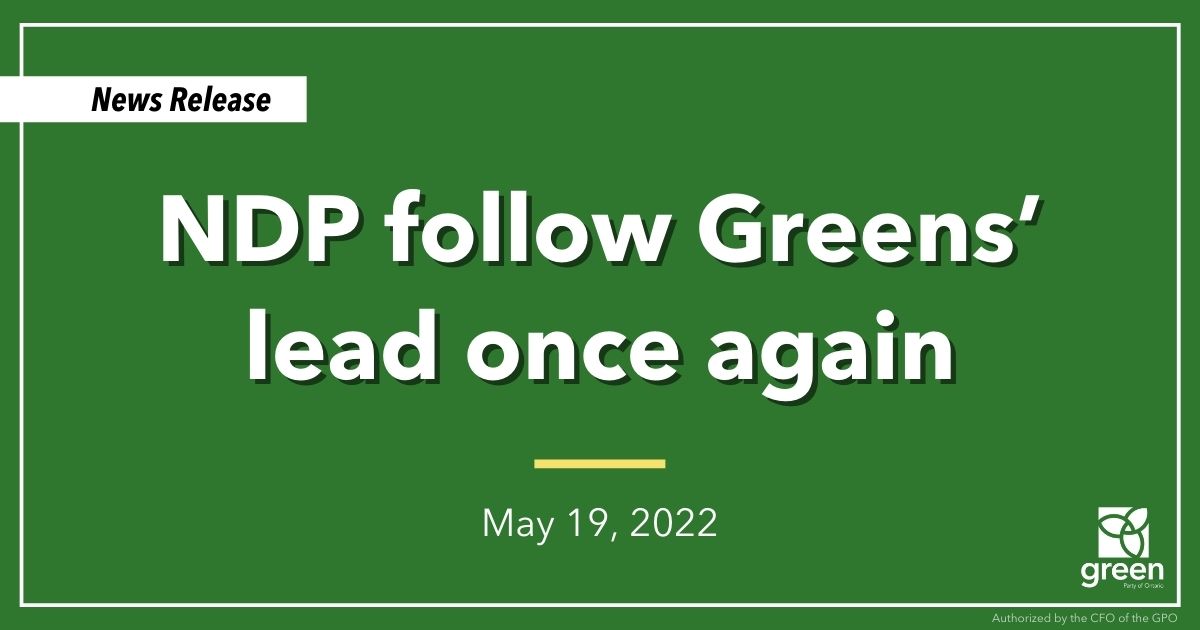 TORONTO — Ontario NDP continue to follow the lead of the Ontario Greens. Last week it was on ODSP. This time, it's on Highway 413 and removing tolls for trucks on the 407.
September 2020: Ontario Greens Leader Mike Schreiner leads the way in opposing the climate and fiscal disaster Highway 413
October 2020: Schreiner doubles down on opposition to the reckless highway at Queen's Park, calls on other parties to follow Greens' lead
March 2021: NDP finally joins the Greens' lead and announces opposition to Highway 413 at Queen's Park
April 20, 2022: Schreiner announces in Caledon that Greens will fund a toll-free, dedicated truck lane on the 407 to keep the flow of goods moving, as an alternative to Highway 413
May 19, 2022: NDP follows Ontario Greens' lead again and says they will remove tolls for truckers on Highway 407
Ontario Greens will continue to lead, and the NDP will continue to follow.
Greens have a real plan to stop the expensive sprawl, protect nature and build livable and affordable communities.
"If you want Green, vote Green." Mike Schreiner said.
-30-