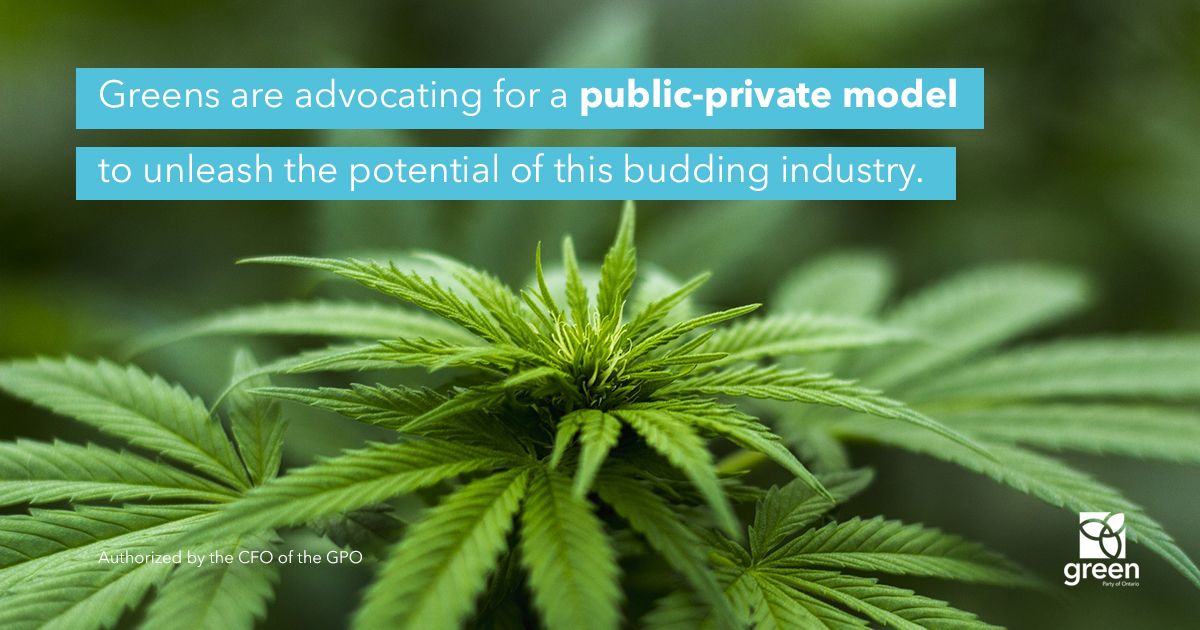 QUEEN'S PARK, ON — The Liberal government has it all wrong in their plan to monopolize the sale of cannabis when recreational use of the drug is legalized. Restricting the sale of cannabis products to only government owned subsidiaries shuts out small businesses and local farmers. The Liberal plan does nothing to stop the unsafe, illegal underground market.
"The Liberals have missed a big missed opportunity to help build local businesses and create jobs. We should be following the craft brewery model – regulating small businesses and dispensaries to sell cannabis in a safe and controlled way," said Green Party Leader, Mike Schreiner.
The Greens point to the large body of evidence showing that monopolizing cannabis sales will do nothing to stop the underground market, a view that is supported by many local businesses, who are also concerned that their livelihoods will be eroded by the government monopoly.
"Businesses like ours that sell cannabis accessories are worried about our future when the government enters this market. Not only will their monopoly approach fail to eliminate the black market, but the independent small businesses who started this industry in the first place will have trouble competing with the buying power of the government," said Robin Ellins, Owner of Friendly Stranger Cannabis Culture Shop.
By opting for a government monopoly, the Liberals are bucking the trend. Other provinces are choosing either a mixed public-private model or a fully private model. Greens are advocating for a public-private model to unleash the potential of this budding industry.
"We would license local businesses, farmers, and Indigenous entrepreneurial groups to open retail stores, thus creating jobs and contributing tax dollars to our communities," said Schreiner.
Greens would also dedicate a portion of the tax revenue to municipalities, as well as to programs and services for mental health and addictions.