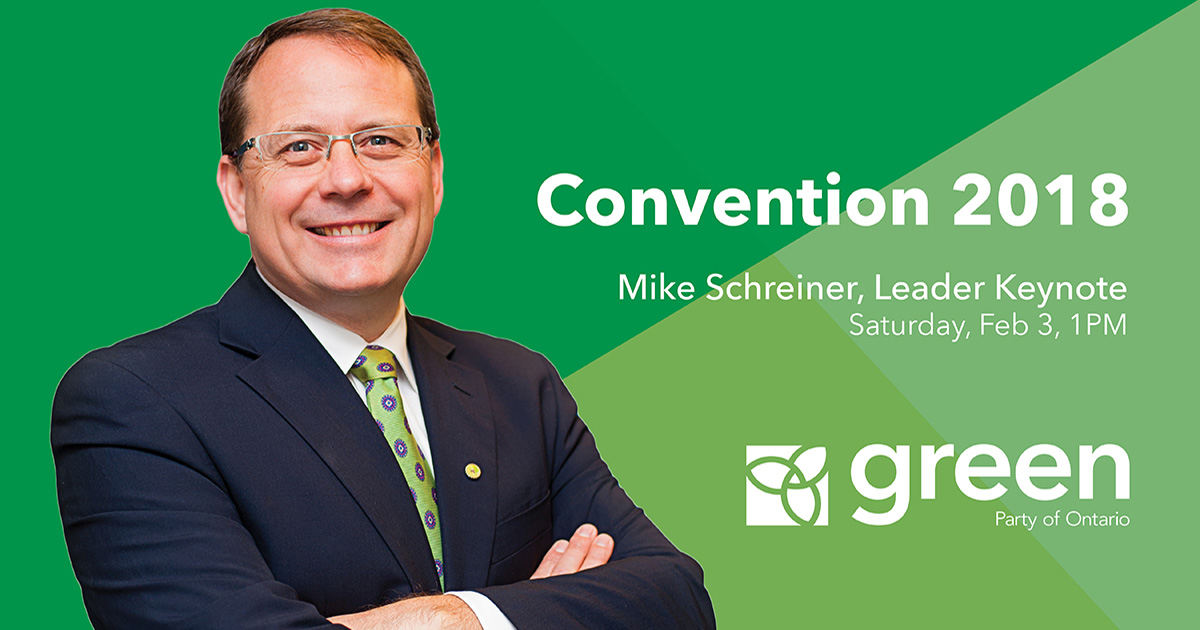 The 2018 GPO Convention is in 5 days! Are you excited?
For those of you who unfortunately cannot make it in person, catch some of our exciting events on Facebook Live:
Mike Schreiner, Leader Keynote: Saturday, 

1.00PM

Peter Bevan Baker and Hannah Bell, Gala Keynote: Saturday, 

8.30PM
Mike's speech will be open to any members of the public who can attend. Location details can be found here.
We hope you can join us for both speeches, as we work towards bringing the Green wave to Ontario.
Livestream Details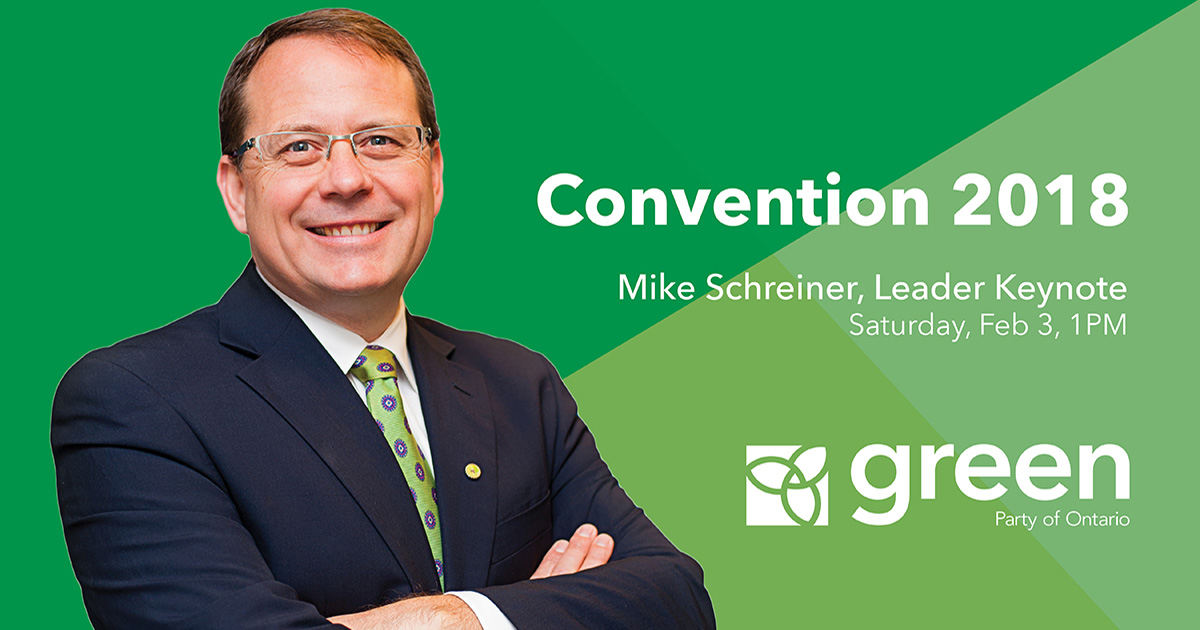 Livestream: Mike Schreiner, Leader Keynote | Saturday, Feb 3, 1.00PM

Peter Bevan Baker and Hannah Bell, PEI Greens, Gala Keynote | Saturday, Feb 3, 8.30PM