For more information, please contact
Cecilia Stuart
Ford government back in court, defending the indefensible
September 13, 2022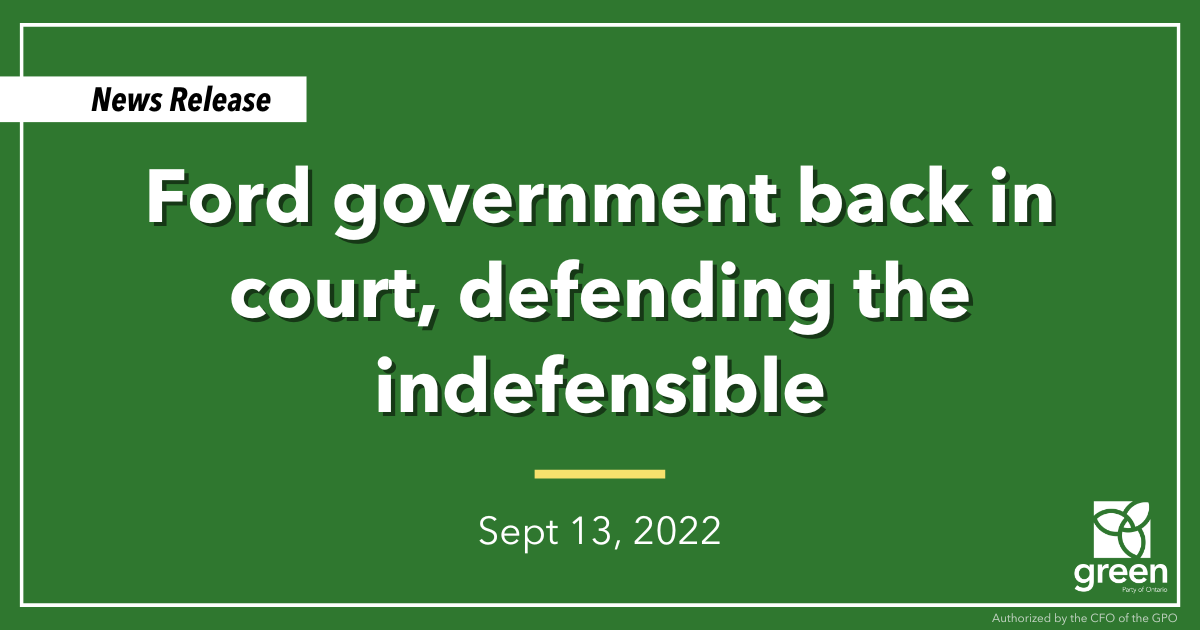 TORONTO — Green Party of Ontario Leader, Mike Schreiner, released the following statement in response to the constitutional challenge to Bill 124, the Ford government's legislation that caps wages for provincial workers.
"It's time for Doug Ford to stop fighting expensive court battles in defence of bad legislation.
Fresh off a bruising defeat in the Supreme Court over its refusal to implement the federal carbon tax, the Ford government is back in court this week, trying to stave off a constitutional challenge to Bill 124.
This at the same time it is fighting a Charter challenge from a group of young climate activists over its dangerously low emissions reductions targets.
I call on the government to do the right thing and immediately repeal Bill 124. It limits annual wage and benefit increases for provincial workers, including nurses and teachers, to one percent – effectively a wage cut as prices continue to spiral.
Greens condemned this bill when it was introduced and have been calling for its repeal ever since.
It disrespects and undervalues nurses and other frontline healthcare workers and has been a major contributor to the current staffing crisis in hospitals and long-term care facilities.
Premier, stop wasting taxpayers' money defending the indefensible.
Repeal Bill 124 and focus on finding real solutions to the crisis in our healthcare system."
–30–
Media contact:
John Chenery
johnchenery@gpo.ca
647-213-2060
-30-