For more information, please contact
Cecilia Stuart
Heat warning in May another sign of the climate emergency
May 30, 2022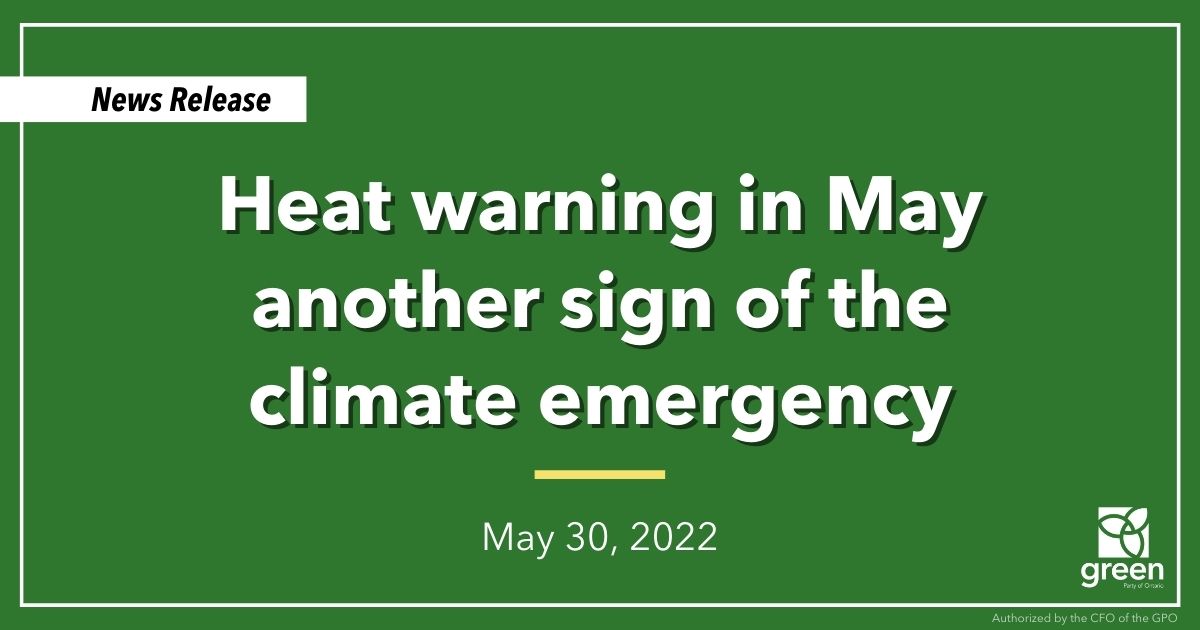 TORONTO — Ontario Greens Leader Mike Schreiner made the following statement in response to a "heat event" special weather statement from Environment Canada for many communities across Ontario including Toronto:
"The climate emergency is here and it is real.
There's a heat warning in May.
Summers are getting hotter, extreme heat is getting more intense and common. And it's those in more vulnerable situations that will be impacted the most — people without a safe place to live, elders, or people with existing health conditions.
It's now or never for climate action.

But you would not know that from the lack of attention to the climate crisis from the other three parties.
The NDP's plan is based on magic math, the Liberal's lack the ambition needed and Ford is taking us backward with his sprawl agenda.
We need to urgently work together to crush climate pollution, protect the nature, water and greenspaces that help cool communities, and build a climate-ready Ontario.
That's the leadership Ontario needs."
To see the full Ontario Greens climate plan: gpo.ca/climate
-30-