For more information, please contact
Cecilia Stuart
Greens commit to $60 million in funding for local community libraries
May 27, 2022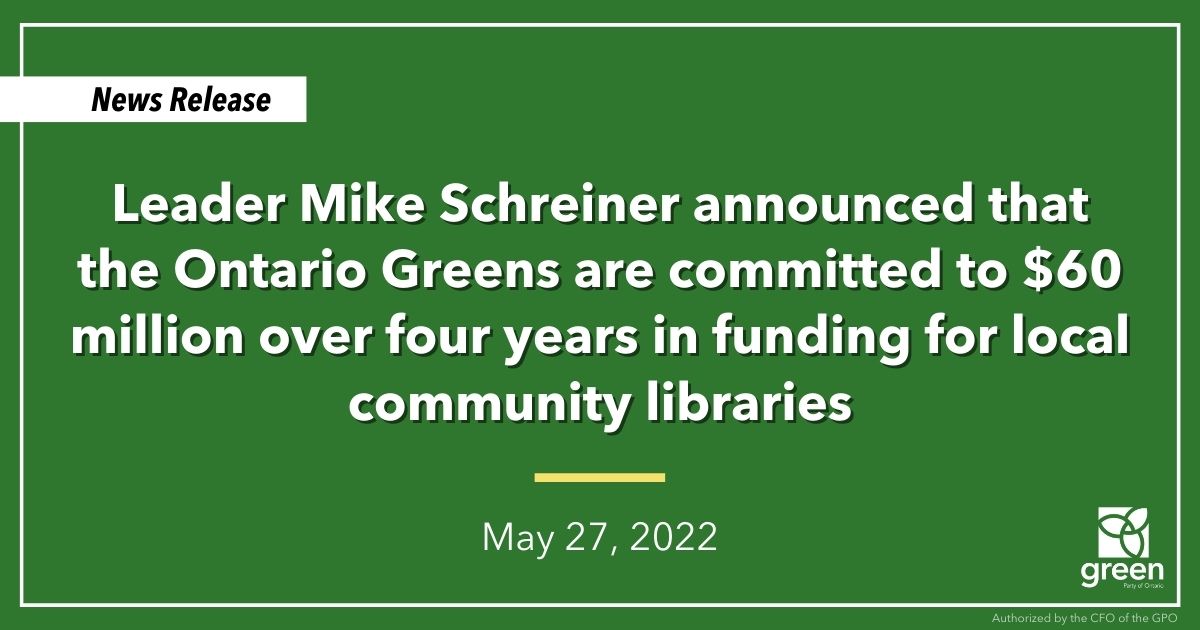 BRAMPTON — Leader Mike Schreiner announced that the Ontario Greens are committed to $60 million over four years in funding for local community libraries.
"Libraries play such an important role in making communities more caring, equitable, connected and accessible," Schreiner said following his meeting with Todd Kyle, Brampton Library CEO. "Libraries also help address the digital divide by providing internet access for many people who cannot afford their own internet at home."
"Greens will increase funding for local libraries and ramp up publicity around the beneficial community programming that they offer."

This investment will help libraries reach more people in communities across Ontario. Libraries play an integral role in providing resources, services and programming, including education, literacy, digital skills training, and learning opportunities.
Schreiner was joined at the meeting by Ontario Greens candidate for Brampton East, Jamaal Blackwood.
"Brampton Library is so important to our community," Blackwood said. "It's an outlet, resource, and support network for many people here."
"I'm proud to stand with Mike Schreiner and the Ontario Greens in supporting libraries so we can build a more accessible, caring and connected Brampton — for now, and for our kids and grandkids."
-30-