For more information, please contact
Cecilia Stuart
Ontario Greens will address skyrocketing gas prices by making it more affordable to drive and bike electric
May 7, 2022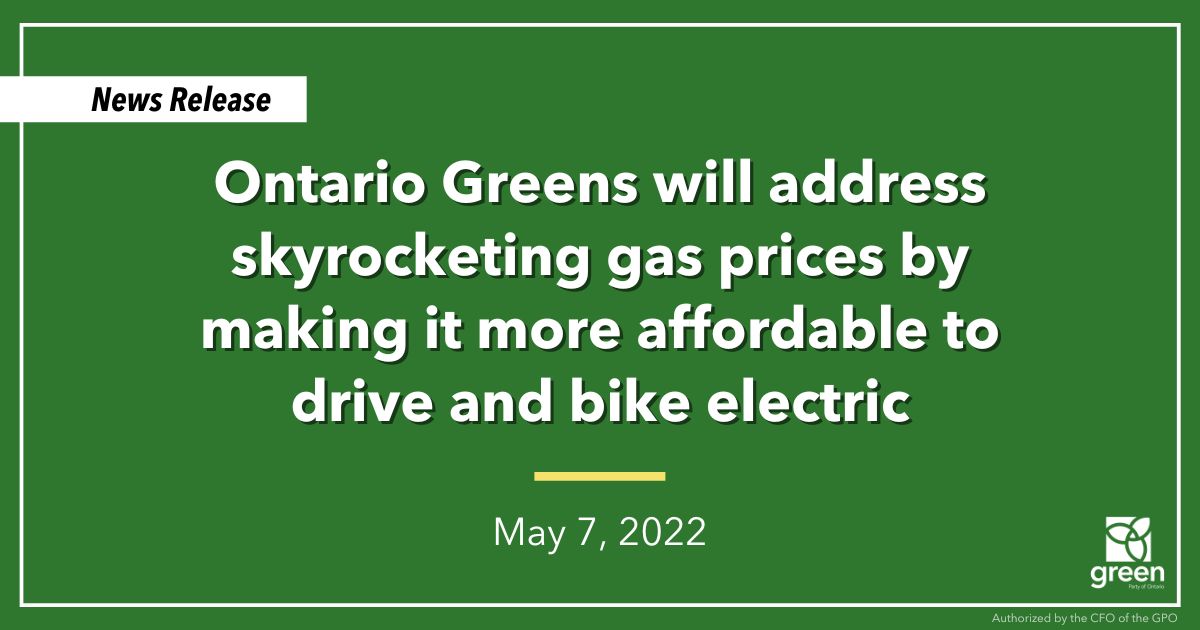 TORONTO — Ontario Greens Leader Mike Schreiner made the following statement on record-high gas prices:
"Ontario Greens will make life more affordable and tackle the climate emergency at the same time by helping people drive and bike electric. We will:
Offer incentives of up to $10k for new electric cars and $1K used electric cars
Offer incentives of $1K for e-bikes
Make EVs more accessible and convenient by significantly expanding and improving charging infrastructure across the province
Gas prices are up to a staggering $2/litre this weekend and could reach as high as $2.10/litre by the end of the month.

It's time to get expensive Big Oil out of our wallets. Fossil fuels are expensive, harming our health and polluting the air.
Ontario Greens have real solutions to address the systemic affordability challenges that Ontarians are facing, instead of the short-term gimmicks of the other parties like licence plate stickers that will only make life more expensive in the long-run and worsen the climate emergency."
-30-