For more information, please contact
Cecilia Stuart
Mike Schreiner launches local Guelph campaign with rally
May 4, 2022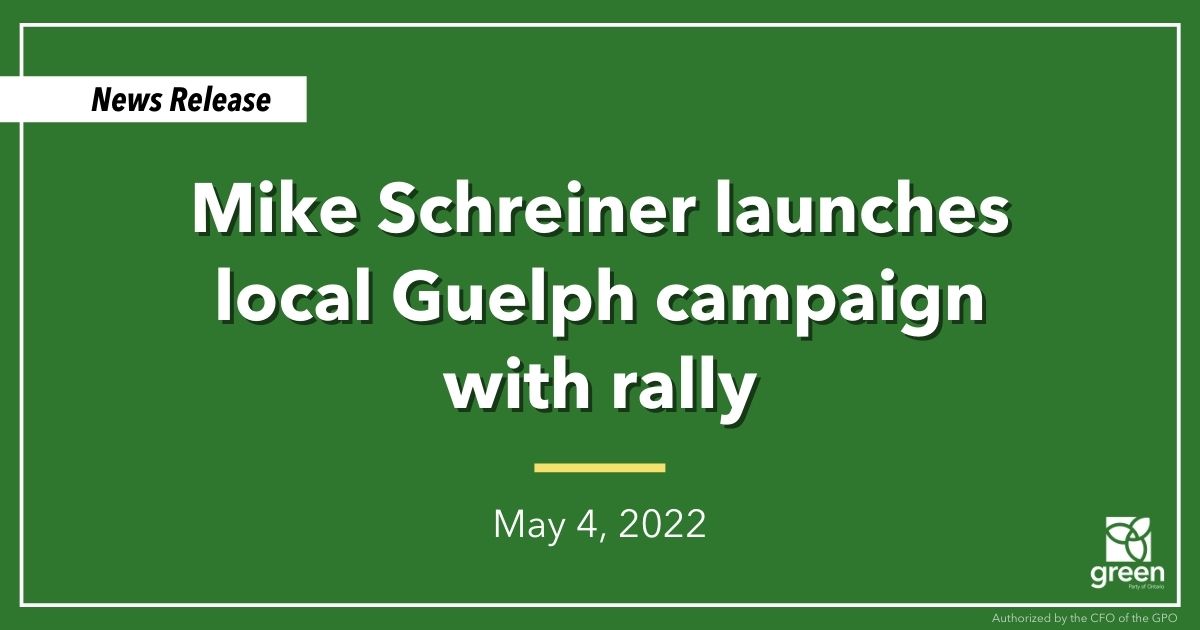 GUELPH — Leader Mike Schreiner kicked off his local Guelph campaign this evening with a high-energy rally attended by local supporters.
"It's been such an honour and a privilege to serve as your MPP for Guelph!" Schreiner said to the crowd. "And to work with all the great people, families, businesses and organizations that call this amazing city home."
Schreiner has consistently delivered as MPP for Guelph over the past 4 years. He has worked with local organizations like Hope House to obtain funding, successfully protected Guelph's drinking water by working with the city to gain provincial support to close the Dolime quarry after over a decade of pressure, stepped up to save local small businesses from evictions during COVID-19 lockdowns, and most recently helped secure $15 million to fund the expansion of the Guelph General Hospital emergency department.
"I'm working hard to earn your trust. I'm working hard to earn your vote," Schreiner said.
"By working across party lines at Queen's Park, I can continue to get things done for Guelph."
"But our work is not done. The past two years have revealed cracks in the systems we rely on, from jobs to healthcare to housing. I bring new solutions to old problems. And I'm willing to work hard, together with all of you, to get them done."
"Because we need action now. We can't afford to wait."
-30-