For more information, please contact
Cecilia Stuart
This Earth Day, let's Stop the Sprawl
April 22, 2022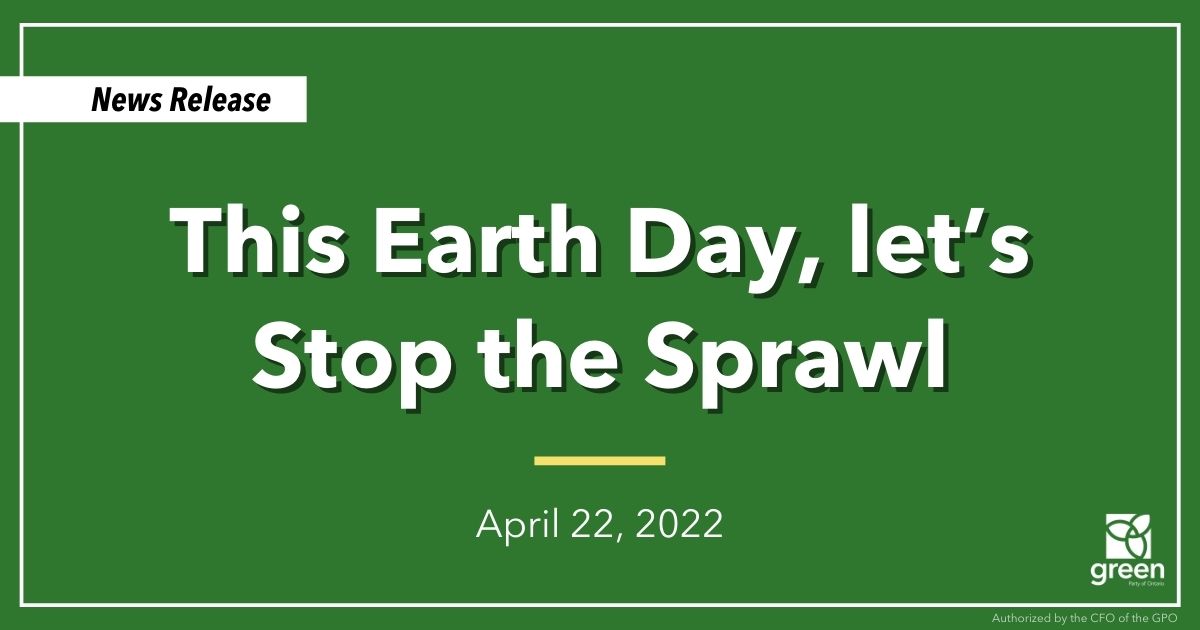 TORONTO — Mike Schreiner made the following statement for Earth Day:
"This Earth Day, I would like to thank all the community activists and leaders, in particular the Indigenous water and land protectors, who continue to stand up for the environment and protect the places we love.
Whether it was saving Duffins Creek or advocating for freezing urban boundaries to protect farmland, there have been significant Green wins over the past year.
Unfortunately, we have a Premier who is hell-bent on paving over wetlands and farmlands and supercharging climate pollution with expensive urban sprawl. Greens will continue to lead the fight against expensive, climate disaster projects like Highway 413 and the Holland Marsh Highway.
We need more Green MPPs at Queen's Park to lead the way on protecting the nature that protects us, while crushing climate pollution. Greens will:
Stop the expensive sprawl and build livable, affordable communities within existing urban boundaries
Double the size of the Greenbelt to include a Bluebelt of protected waterways
Implement a moratorium on new gravel mining permits to protect water and farmland
So this Earth Day, let's stop the sprawl, protect the places we love and crush climate pollution."
To see the Ontario Greens' full Roadmap to Net-Zero climate plan: gpo.ca/climate
-30-