For more information, please contact
Cecilia Stuart
School boards, with Public Health Units, should be able to make call on masking
March 11, 2022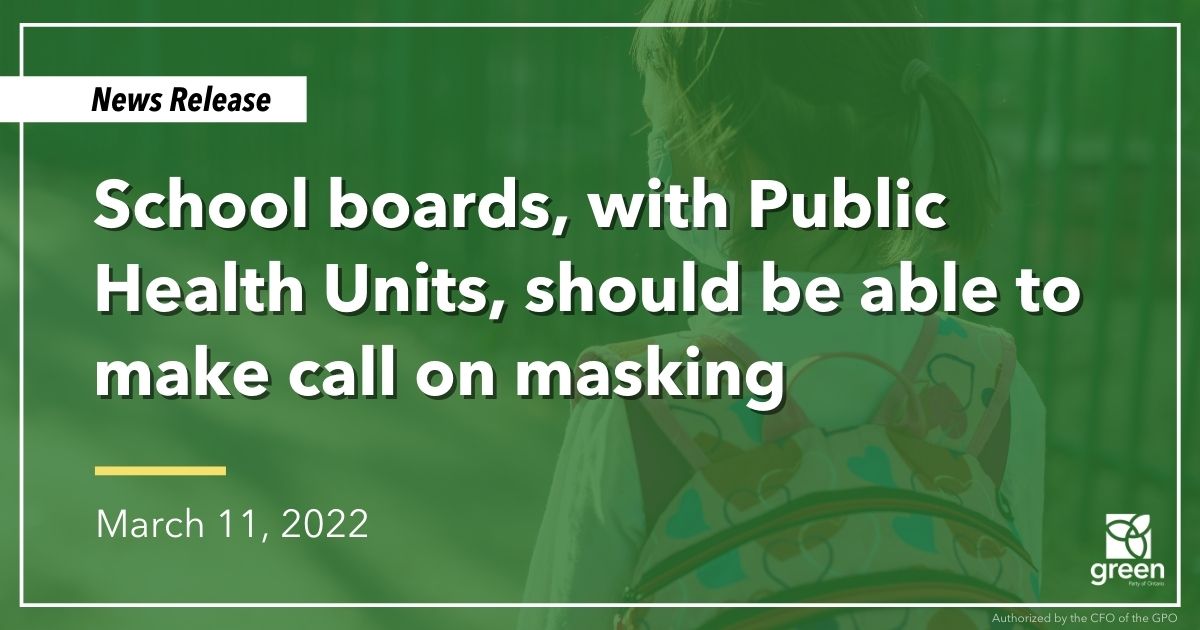 TORONTO — Mike Schreiner made the following statement in response to news that the government is pressuring all school boards to remove masking by March 21st:
"School boards, in consultation with their Public Health Units, should be able to make the call on masking.
The Children's Health Coalition, including Sick Kids, Children's Hospital of Eastern Ontario (CHEO), and Children's Mental Health Ontario (CMHO) said that it's too soon to remove masking.
Public health experts are clear that masks are a crucial layer of protection against COVID-19 spread, especially when only 28% of students ages 5–11 are double vaccinated, and all children under 5 are unvaccinated.
Throughout the pandemic, Doug Ford has constantly shirked responsibility and put the onus of decision-making on school boards — on everything from hybrid learning to testing. But all of a sudden, he's now putting his foot down. Why? I once again ask the Premier: show us the data.
This is why it's important to have transparent data and rely on the advice of the Science Table. Because otherwise people and organizations lose trust in the government's decisions.
School boards, in consultation with public health experts, should be able to make decisions on masking."
-30-