For more information, please contact
Cecilia Stuart
Ontario Greens renew call for marine mammal captivity to end
February 14, 2022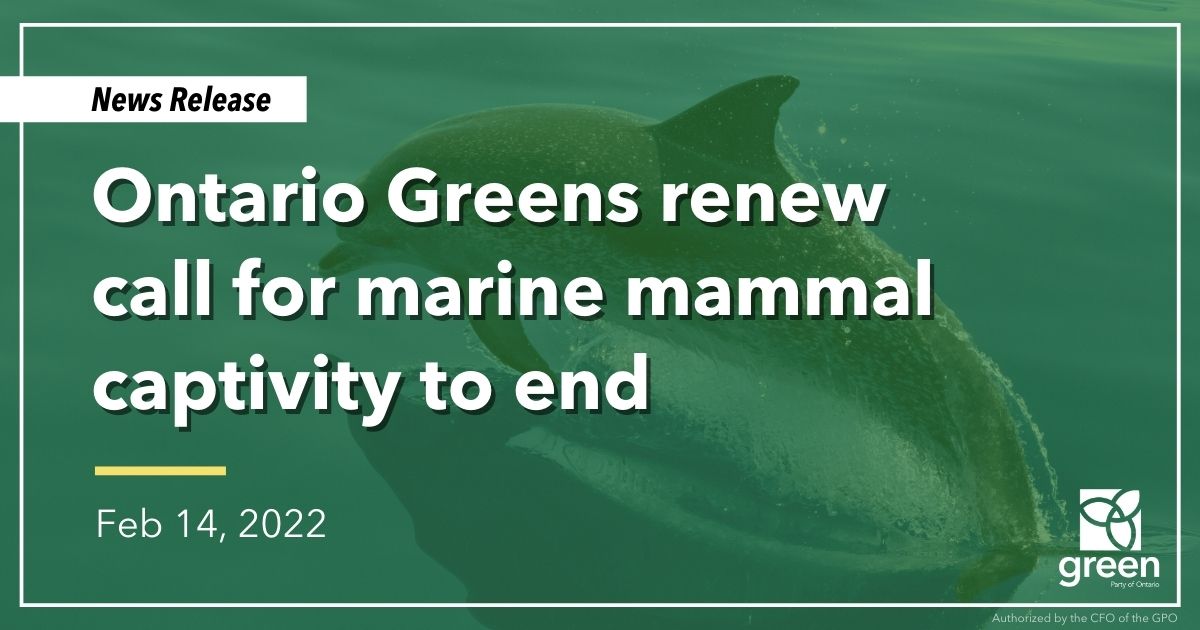 TORONTO — Ontario Greens Deputy Leader Abhijeet Manay made the following statement as Marineland makes first court appearance to face animal cruelty charge:

"The captivity of whales and dolphins needs to end.
The news coming out of Marineland is extremely distressing.
Just last week, a second beluga whale that was transferred from Marineland died.
Whales and dolphins are highly intelligent and social creatures that should not be living in such deplorable conditions. They should not be held in captivity or used for entertainment."
-30-