For more information, please contact
John Chenery
Mike Schreiner tours Waterloo to meet with student entrepreneurs and talk sustainable transportation
February 7, 2022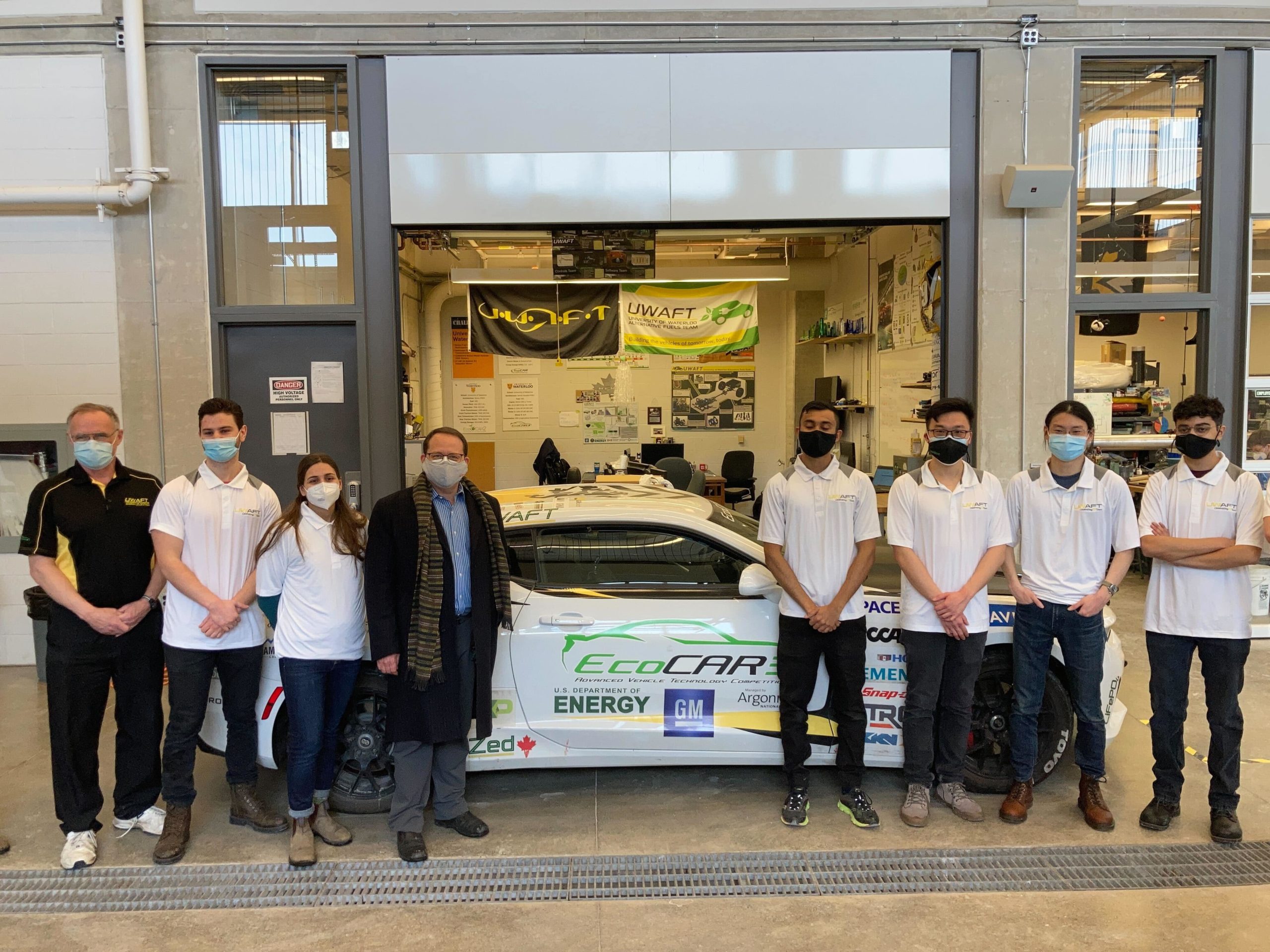 WATERLOO – Ontario Greens Leader Mike Schreiner was in Waterloo today to meet with student entrepreneurs and talk sustainable transportation.
Schreiner met with the University of Waterloo Alternative Fuels Team (UWAFT), who are preparing for the EcoCAR Mobility Challenge.
"It's so inspiring to see young Ontarians innovating the future of sustainable transportation," Schreiner said.
"These student entrepreneurs are exactly who we should be investing in to make Ontario a greener, cleaner and more affordable place to live."
Ontario Greens have a plan to help Ontario cleantech innovations become world leaders in the green economy by investing $5 billion in an EV Mobility and green technology innovation fund, coupled with a $4 billion Climate Bank.
"Ontario can be a cleantech giant and create good, clean jobs. We have the talent and resources. Now it's about the political will," Schreiner stated.
Schreiner also participated in a roundtable at Wilfrid Laurier University to discuss the university's sustainability, climate and air quality research, as well as on-campus green transportation initiatives.
You can read more about the Roadmap to Net-Zero climate plan on the GPO website.
-30-