For more information, please contact
Cecilia Stuart
Doug Ford plowing ahead with dangerous Holland Marsh Highway
January 18, 2022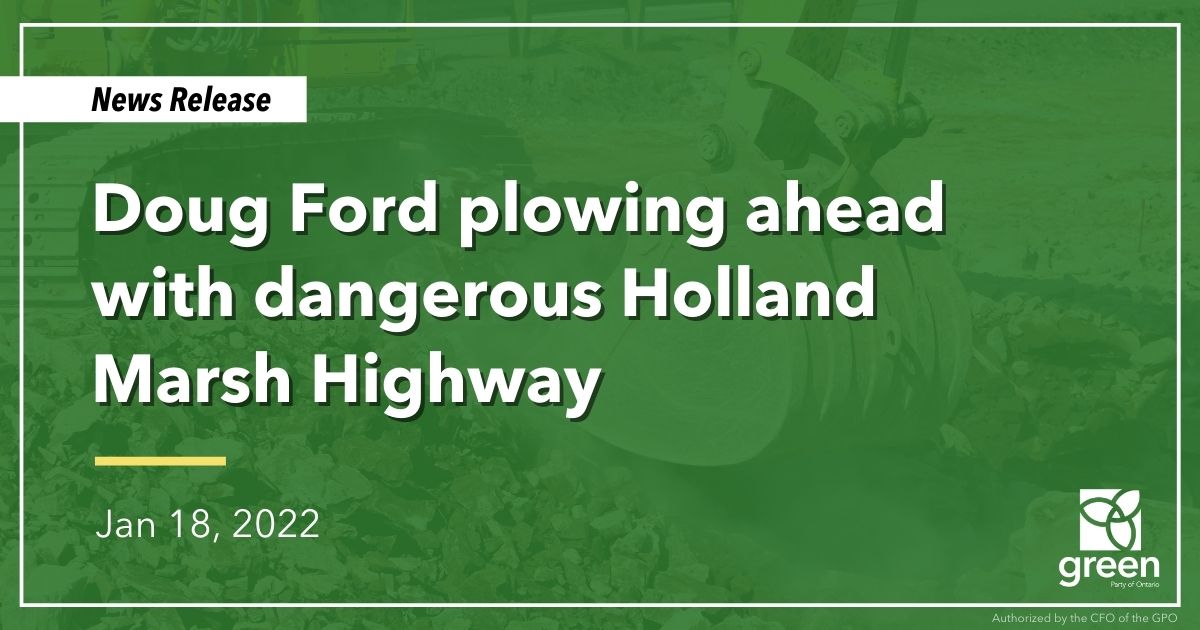 TORONTO — Mike Schreiner made the following statement in response to news that Infrastructure Ontario added the Holland Marsh Highway (Bradford Bypass) to its P3 planning list:
"Doug Ford insists on plowing ahead with the Holland Marsh Highway (Bradford Bypass), despite clear evidence that it would be an environmental disaster.
The highway would increase climate pollution by 87 million kilograms per year, pave over 42 acres of the Holland Marsh, and slice right through the Greenbelt.
Less than 30% of Lake Simcoe area voters support construction of the highway. And for good reason. Locals understand how important protecting Lake Simcoe is to their community. The lake is already at risk, and the highway would further pollute it with salt and phosphorus runoff.
There are better solutions: the 2014 Ministry of Transportation outlined multiple alternatives that would solve local transportation needs and be far less environmentally damaging.
We need to crush climate pollution, not create more."
-30-