For more information, please contact
John Chenery
Mike Schreiner statement on crisis in LTC
January 14, 2022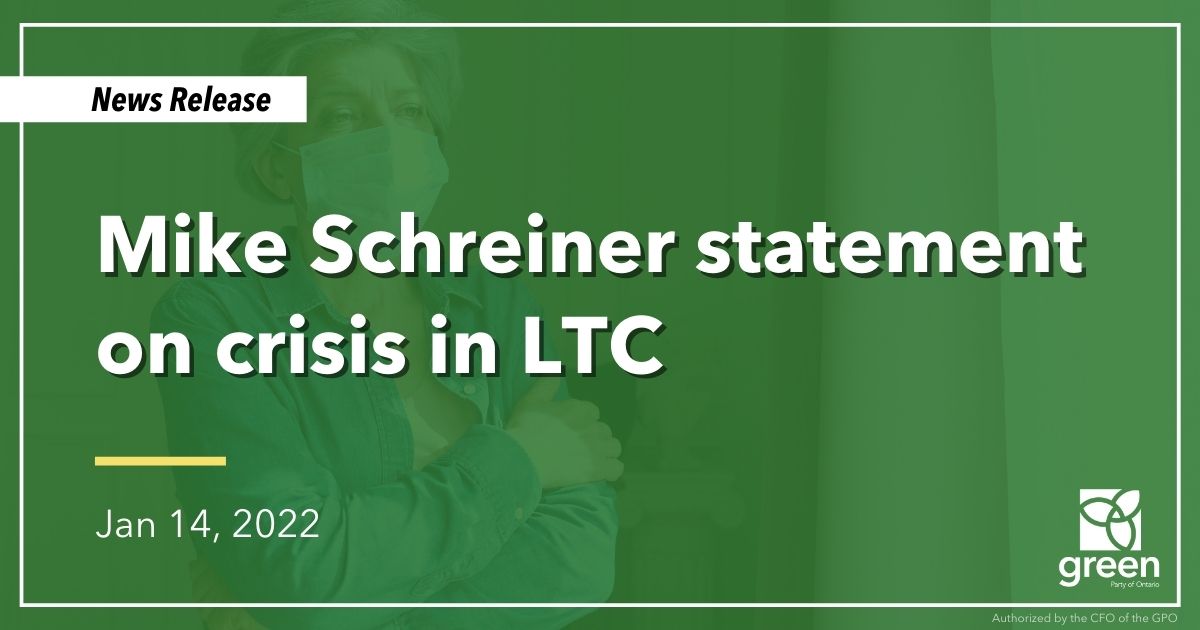 TORONTO — Mike Schreiner made the following statement on the crisis in LTC homes:
"I'm calling on Doug Ford to take immediate action and address the crisis in LTC.
Over 50% of Ontario LTC facilities are in outbreak. Homes are understaffed, and residents are suffering.
It is unconscionable that the Ford government hasn't learned from the tragic humanitarian crisis that unfolded in LTC homes last year. Enough is enough.
Ontario Greens are calling for:
Bringing in the military to address immediate staffing shortages
Immediate improvement of LTC staff working conditions and increase in pay, including recalling the legislature to repeal Bill 124
Full acknowledgement that COVID-19 is airborne, and measures to mitigate against airborne spread, including:

Regular distribution of N95 or equivalent masks to LTC staff and a requirement to wear them

Ventilation improvements and HEPA filters

Prioritizing care over profits and phasing out of for-profit care homes"
-30-