For more information, please contact
John Chenery
Ford has left daycares to fend for themselves
January 5, 2022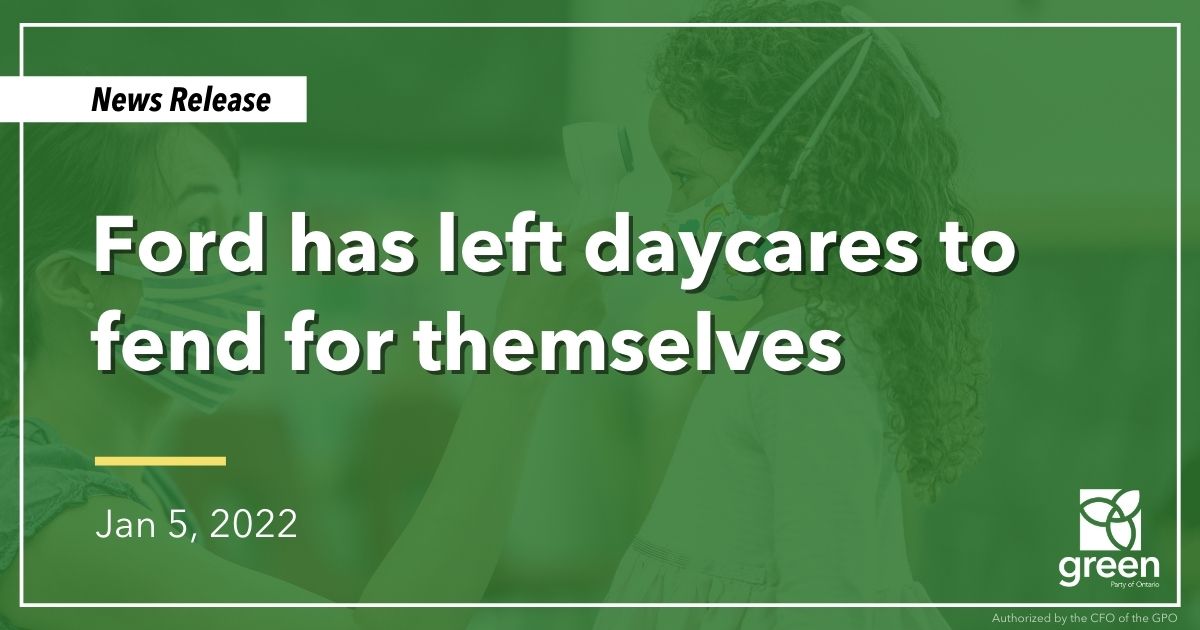 TORONTO – Mike Schreiner released the following statement on health and safety for Ontario daycares:
"Children and childcare workers have been left to fend for themselves by Doug Ford's missing pandemic plan.
Right now childcare workers do not have access to N95 masks, nor do they have priority for vaccinations or pandemic pay for staying open.
Everyone agrees that keeping daycares open is vital for frontline workers and helping women remain in the workplace.
Ford needs to remember that most of these children are ineligible for covid vaccines and most are too young to wear masks, making these settings high risk for the children and for the childcare workers.
And in the face of the highly transmissible Omicron variant – Ontario needs to ensure that childcare workers and children are safe.
Ford needs to immediately provide:
N95 masks for childcare staff, along with high quality PPE;
HEPA filters and ventilation systems to combat the highly transmissible airborne virus;
priority vaccinations for staff and families with children receiving childcare;
access to testing and keeping track of outbreaks for childcare staff and families.
Ontario needs to do its part to ensure that our most vulnerable are protected."
-30-