For more information, please contact
Cecilia Stuart
Ontario Greens call for expanded rapid testing in schools and details on plan for January
December 14, 2021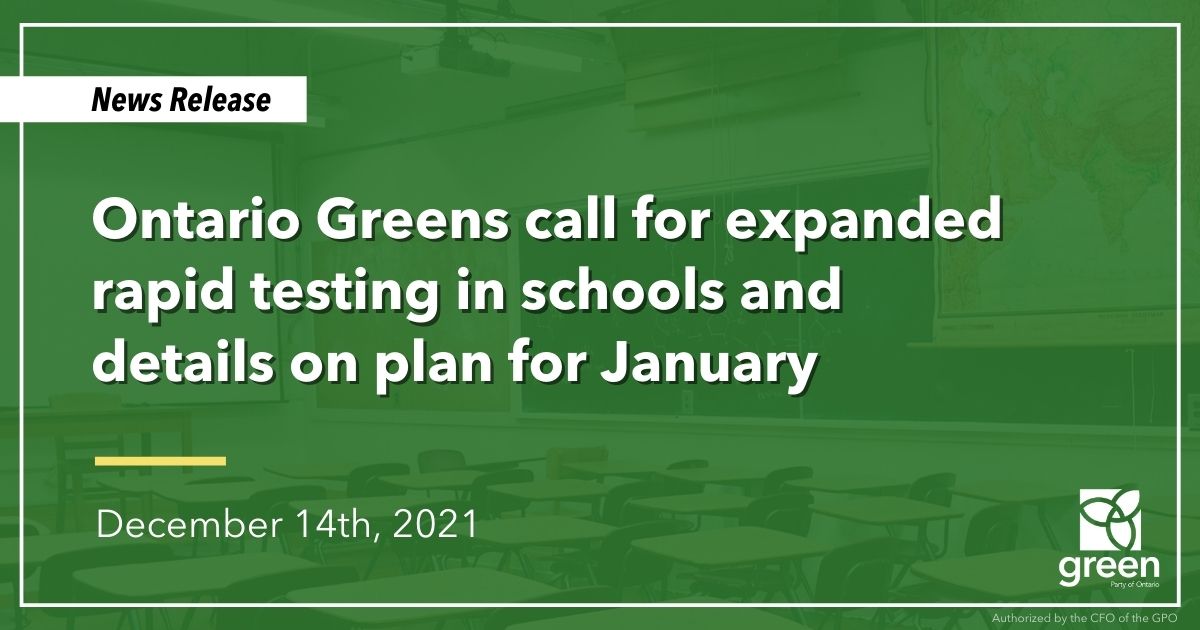 TORONTO — With nearly 1 out of 5 schools in Ontario now reporting COVID-19 cases, schools need a better plan to protect students and education workers.
"It's clear that the current guidance is not working," Ontario Greens Education Critic and candidate for Parry Sound–Muskoka Matt Richter said. "Keeping schools open should be a priority and expanding rapid testing will allow us to do that safely as we battle this next wave."
Ontario Greens have called for mass deployment of rapid tests, free of charge and accessible to all Ontarians. And yet the Ford government has been slow to act.
"We have the tools available," said Ontario Green Leader Mike Schreiner. "We can hand out rapid tests, we can improve ventilation, we can lower class sizes and we can provide N95 masks to education workers. Enough with the delays. Let's use the tools we already have."
Ontario families also need to know what the plan for January will be when schools reopen after the holidays.
"Parents in my community are asking questions," Richter said. "They're concerned and deserve to know what January might look like for their kids. But we're short on details from the Ford government."
-30-