For more information, please contact
Cecilia Stuart
Doug Ford sending mixed messages and failing to use available tools on COVID-19
December 7, 2021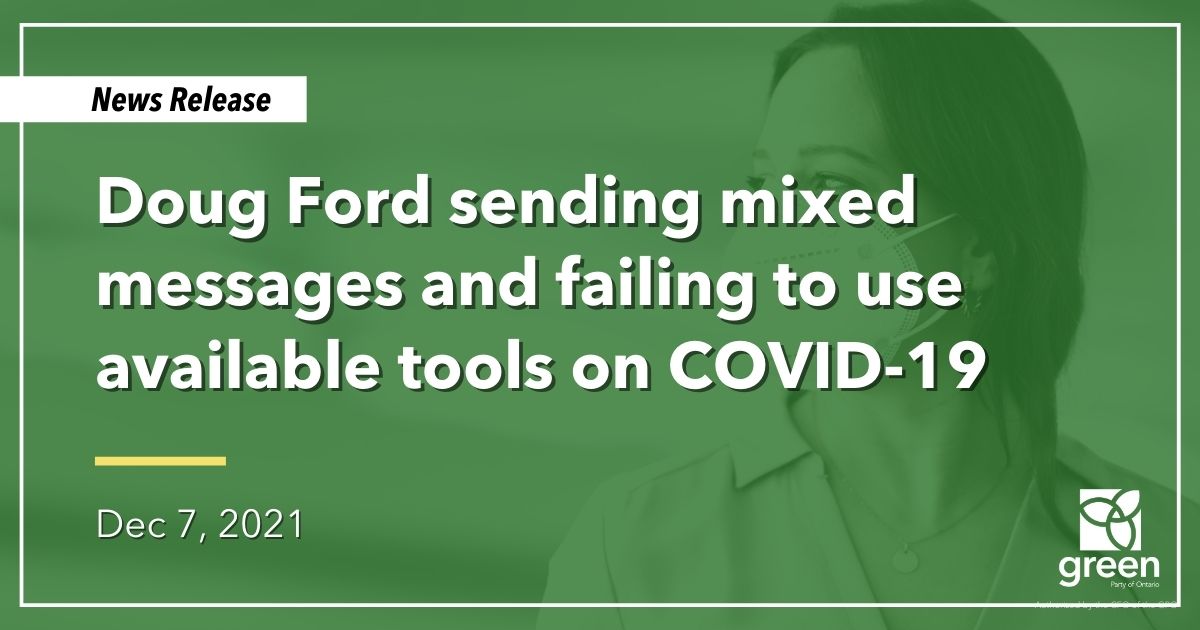 QUEEN'S PARK — Mike Schreiner made the following statement in response to the new Science Table COVID-19 modelling and Dr. Moore press conference:
"Today's Science Table projections are concerning for Ontarians and beg the question: why is Doug Ford sending mixed messages on COVID-19 and failing to use all available tools?
The Science Table's modelling projects up to almost 3,000 cases by January in worst case scenarios.
ICU occupancy could increase to between 250 and 400.
Yet Doug Ford won't commit to extending vaccine certificates for non-essential businesses beyond his arbitrary January 17 deadline.
Nurses are burnt out and leaving the profession in droves.
And 23 million rapid cases, which are a critical tool to protect Ontarians, are sitting unused in warehouses.
The number of Ontario schools with at least one active case of COVID-19 has now reached its highest point so far this year. So why is Ford dragging his feet on rapid tests?
The Ford government should be using all possible available tools to reduce the spread of the virus, increase health care capacity and avoid further lockdowns. That includes:
Airborne measures, including N95 masks and improved ventilation
Freely available and accessible rapid tests
Accelerating booster shots, including to Ontarians with disabilities
10 paid sick days
Mandatory vaccinations for education and health care workers
Addressing the nursing shortage crisis by immediately repealing Bill 124 and improving working conditions for nurses
The modelling today was not the news Ontarians wanted to hear. But we can get through it together and avoid the worst if the appropriate measures are taken.
Enough with Ford's dithering and delays.
We have the tools available. So let's use them."
-30-