For more information, please contact
Cecilia Stuart
Ontarians with disabilities and medical conditions should be prioritized for boosters
December 2, 2021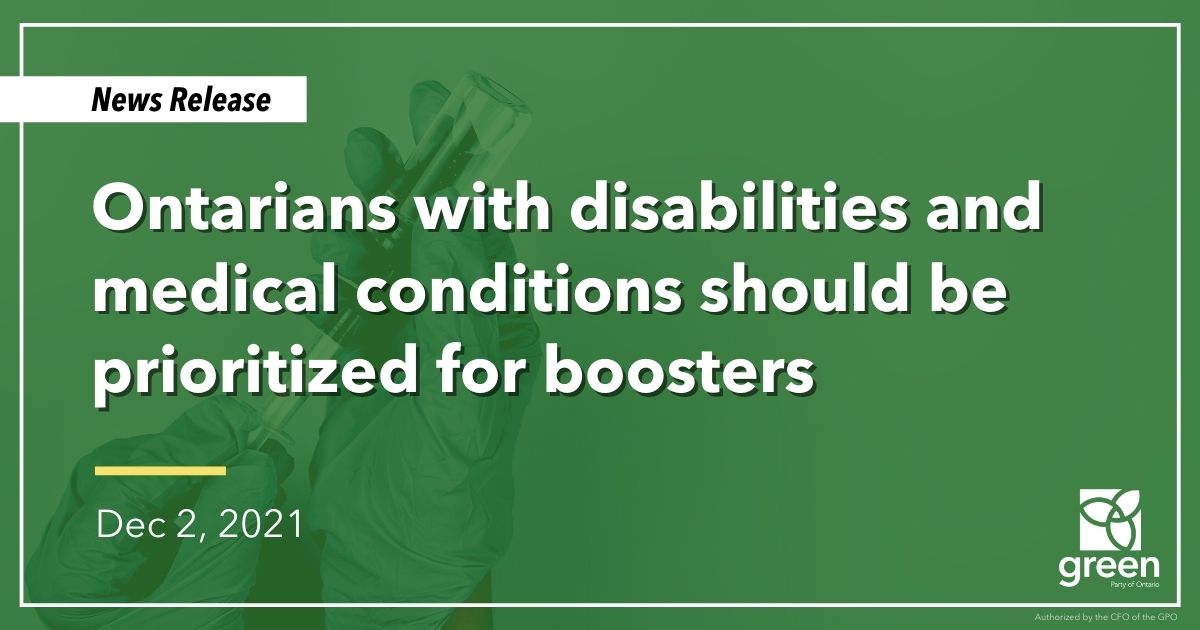 QUEEN'S PARK — Mike Schreiner made the following statement in response to Dr. Moore's announcement:
"Today's announcement is encouraging for the many Ontarians who have been waiting for clarity on when they can get a booster.
Ontario Greens have called for expanded boosters. If we have the supply, let's use it.
But once again, Ontarians with disabilities and medical conditions are left behind.
These groups are higher risk and should be prioritized for boosters immediately.
Cases are trending upwards and the omicron variant is here.
In addition to expanding booster shots, the government needs to:
Invest in airborne measures, including providing N95 masks for workers in high-risk settings and vastly improving ventilation and air quality in all congregate settings
Immediately implement 10 paid sick days
Make vaccinations mandatory for education and health care workers
Increase testing and tracing capacity, to make it more robust and accessible
Address the nursing shortage crisis by immediately repealing Bill 124 and improving working conditions for nurses"
-30-