For more information, please contact
Cecilia Stuart
Ford ignoring locals and plowing ahead with environmentally destructive Holland Marsh Highway
November 26, 2021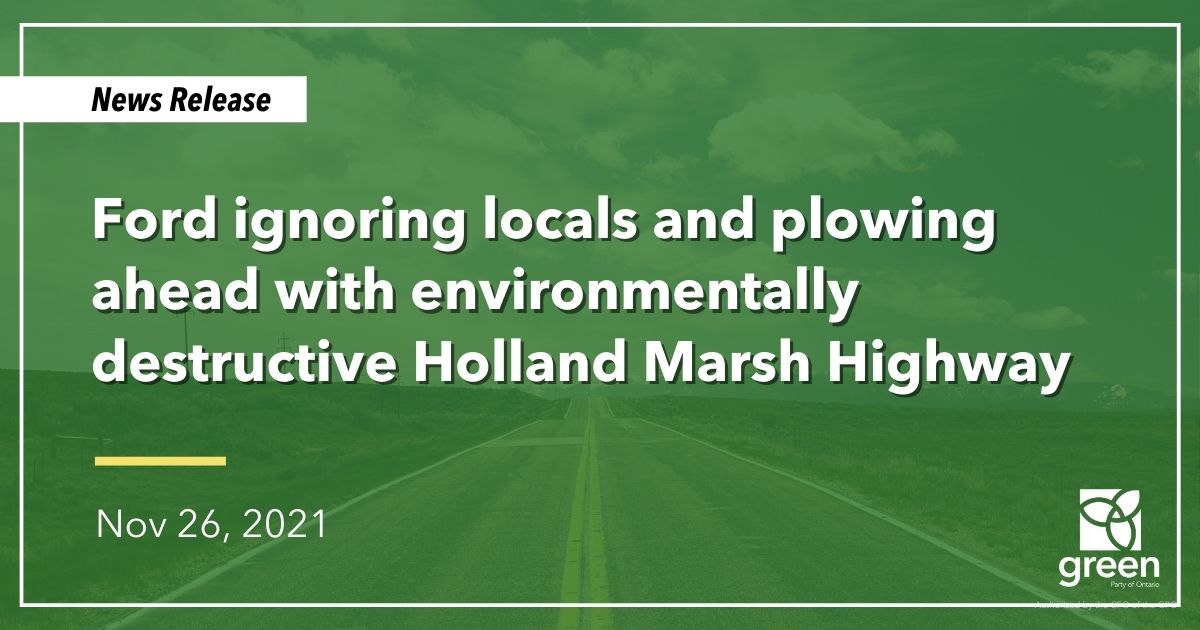 QUEEN'S PARK — Mike Schreiner made the following statement in response to news that the Ontario government issued a Request for Proposals to design and build a bridge crossing for the Holland Marsh Highway (Bradford Bypass):
"It's ridiculous that Ford is plowing ahead with this reckless highway while a plurality of local voters are against it.
All based on an outdated environmental assessment that is decades old.
The Holland Marsh Highway (Bradford Bypass) would supercharge pollution into Lake Simcoe, which is already severely at risk.
And it would pave over provincially significant wetlands, destroy wildlife habitat and contaminate groundwater.
We don't need more highways that slice through the Greenbelt.
We need smart transit investments and livable and affordable communities that protect people and nature.
The 2014 Ministry of Transportation outlined multiple alternatives that would solve local transportation needs and be far less environmentally damaging.
We need to crush climate pollution, not create more.
I'm calling on Doug Ford to stop pushing through with this destructive highway. He needs to listen to local voices and cancel plans immediately."
-30-