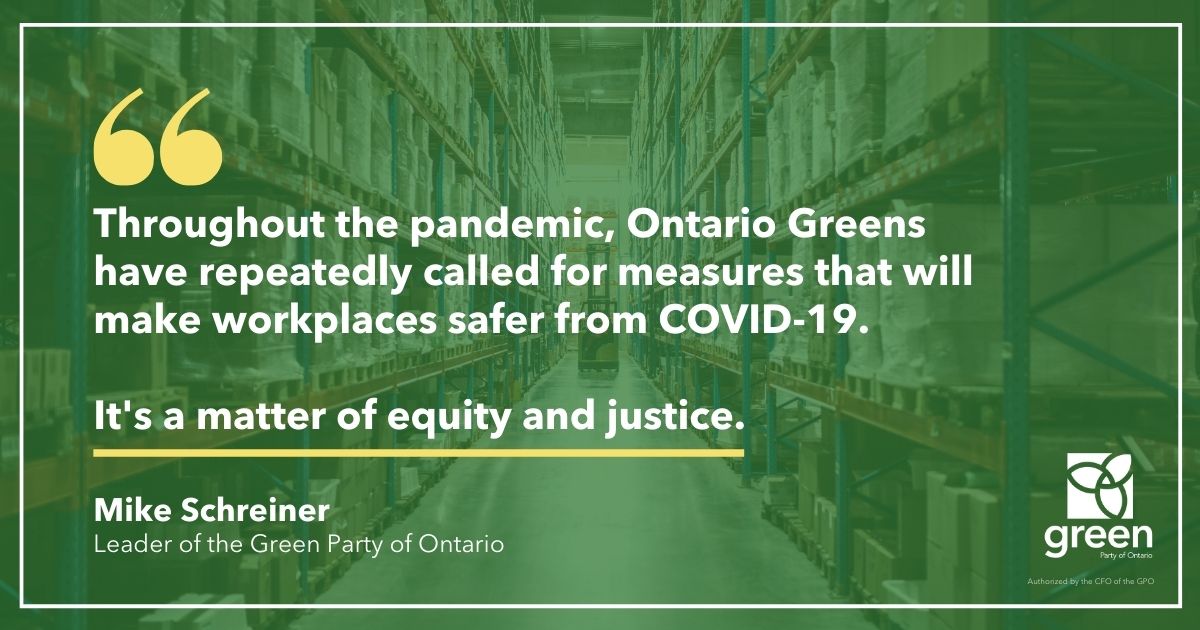 TORONTO — Mike Schreiner released the following statement in response to a report in the Star highlighting high incidences of COVID outbreaks among temp workers in Peel:
"Ford has failed to protect workers in vulnerable situations throughout COVID.
And the disproportionate incidence of COVID among temp workers in Peel is yet another example of that.
Throughout the pandemic, Ontario Greens have repeatedly called for measures that will make workplaces safer from COVID-19.
But all Ford could offer were delays, excuses and half measures: on paid sick days, on ventilation, on rapid testing and workplace inspections.
Every government thus far from the three legacy parties have failed to crack down on temp agencies. This needs to change.
Temp workers disproportionately tend to be from racialized and immigrant communities, and are often working lower wage jobs in care settings.
It's our responsibility as a province to protect those in the most vulnerable situations. Enough is enough.
I'm calling on the government to crack down on temp agencies with stronger enforcement to protect workers.
This is not an issue that will go away after the pandemic.
It's a matter of equity, justice, and protecting those who protect us."