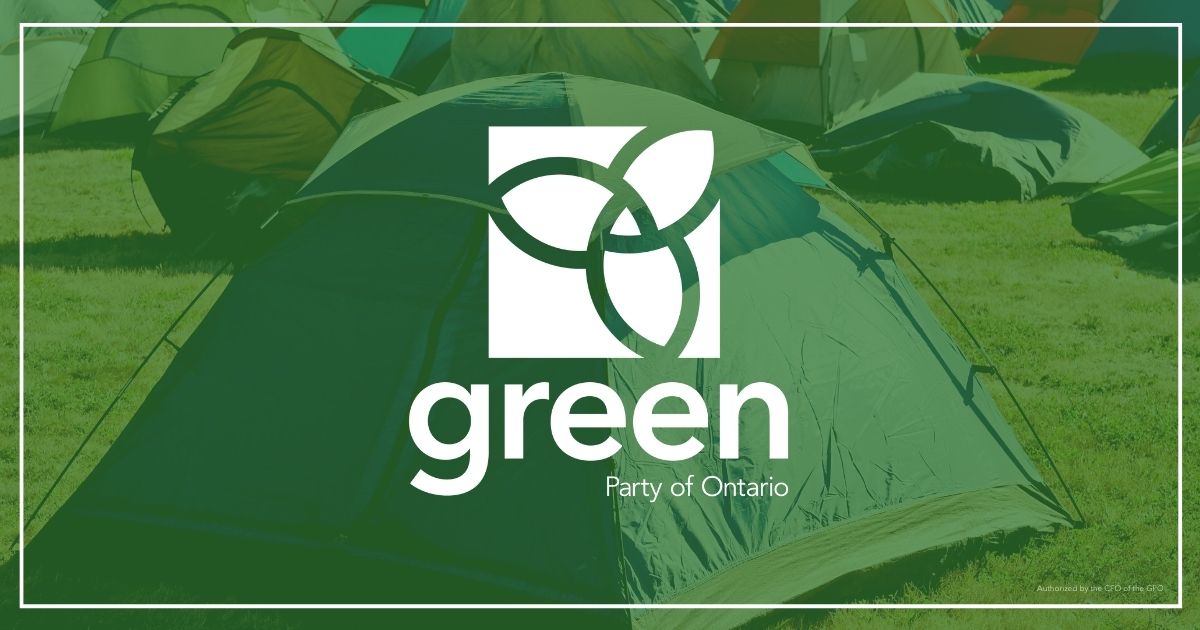 TORONTO — The forced evictions occurring in Alexandra Park in Toronto are another clear demonstration of the desperate need for permanent supportive housing.
"Forcing people out of encampments won't solve the systemic housing issues in Ontario," GPO Leader Mike Schreiner said.
"We need urgent, bold action at the provincial level to tackle the housing affordability and homelessness crisis."
The Green Party of Ontario is committed to ending chronic homelessness by building 60,000 permanent supportive housing spaces with specific support for those struggling with addiction and mental health challenges, as part of the recently launched GPO Housing Strategy.
"These forced evictions are indicative of decades of inaction and failed housing policies by all three status quo parties in Ontario," stated GPO Deputy Leader Abhijeet Manay.
"We saw the exact same situation in Trinity Bellwoods last month. It's unacceptable and inhumane. And I fear that until there is a proper commitment to ending homelessness in Ontario, we will see more forced evictions like this."
COVID has increased housing instability and forced many more Ontarians onto the streets and into parks, intensifying the homelessness crisis that was already at a breaking point.
"Everyone deserves a safe and affordable place to call home and a roof over their head," Manay said. "It's a human right."