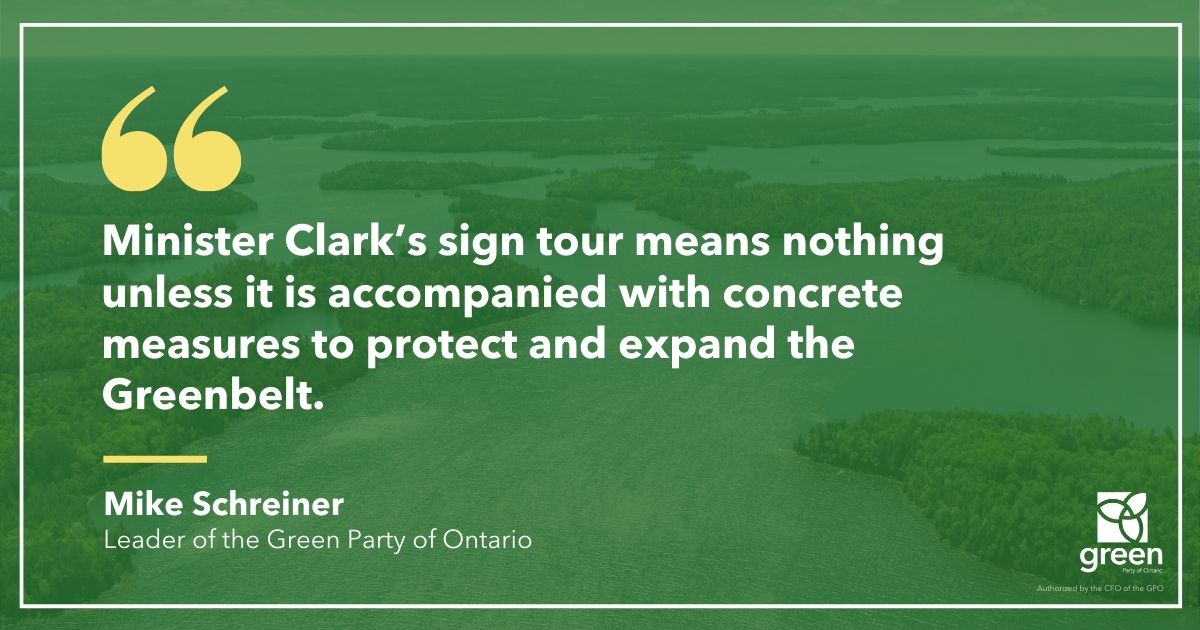 TORONTO — Mike Schreiner released the following statement on the government's Greenbelt sign tour:
"Minister Clark's sign tour means nothing unless it is accompanied with concrete measures to protect and expand the Greenbelt.
Actions speak louder than words.
Recent reports from the Toronto Star show that the government is turning a blind eye and facilitating development on the Greenbelt.
If this government really cared about protecting the Greenbelt, they'd cancel plans for highways that run right through it like Highway 413 and the Holland Marsh Highway.
And they'd pass Bill 71 to protect the Paris Galt Moraine.
Doug Ford has spent the past three years trying to pave over wetlands and greenspaces.
And has fought tooth and nail to silence any voices that stand in his path of environmental destruction, including Conservation Authorities.
I'm calling on Ford to stop doing photo ops and take actual action to protect and expand the Greenbelt."