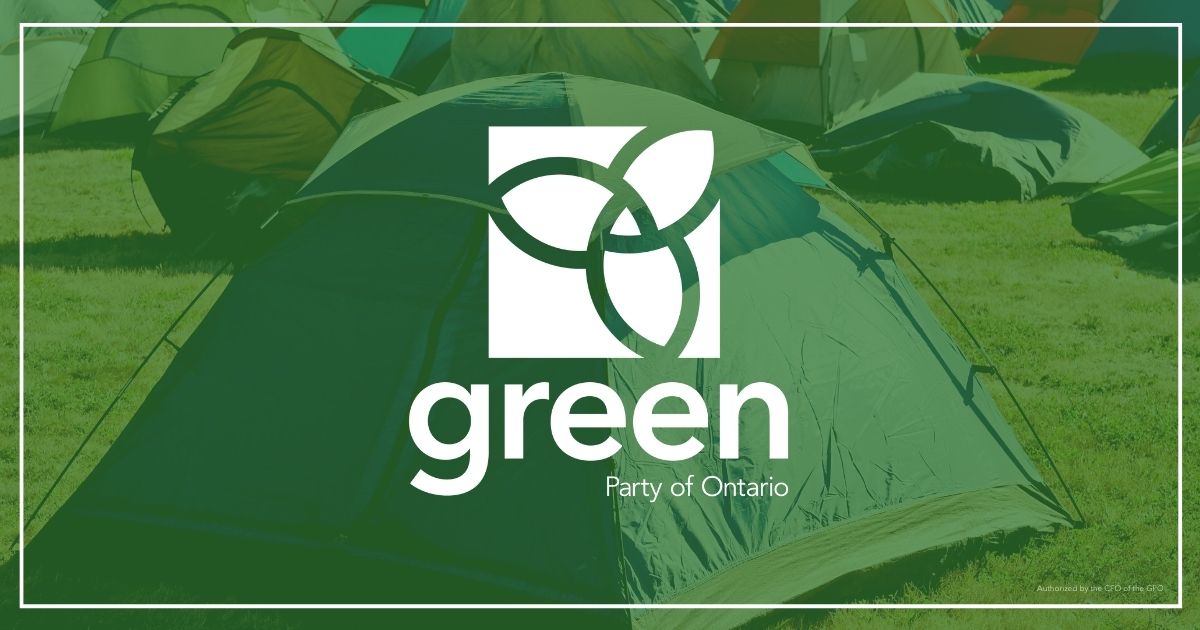 TORONTO — Mike Schreiner released the following statement in regards to the situation at Trinity Bellwoods Park in Toronto:
"The situation at Trinity Bellwoods Park in Toronto is the result of decades of underfunding into permanent supportive housing.
Forcing people out of encampments is unacceptable. And it won't solve the systemic housing issues in Ontario.
That's why Greens are committed to ending chronic homelessness by building 60,000 permanent supportive housing spaces with specific support for those struggling with addiction and mental health challenges.
The homelessness crisis is long-standing and deepening. And we will see similar situations like in Trinity Bellwoods until there is a proper commitment to ending homelessness in Ontario.
Everyone has a right to safe and affordable housing.
And we can't keep ignoring the housing crisis that our province is neck deep in.
Ending homelessness in Ontario will take bold action, and Greens are up for the task."
Learn more about the GPO housing strategy here.