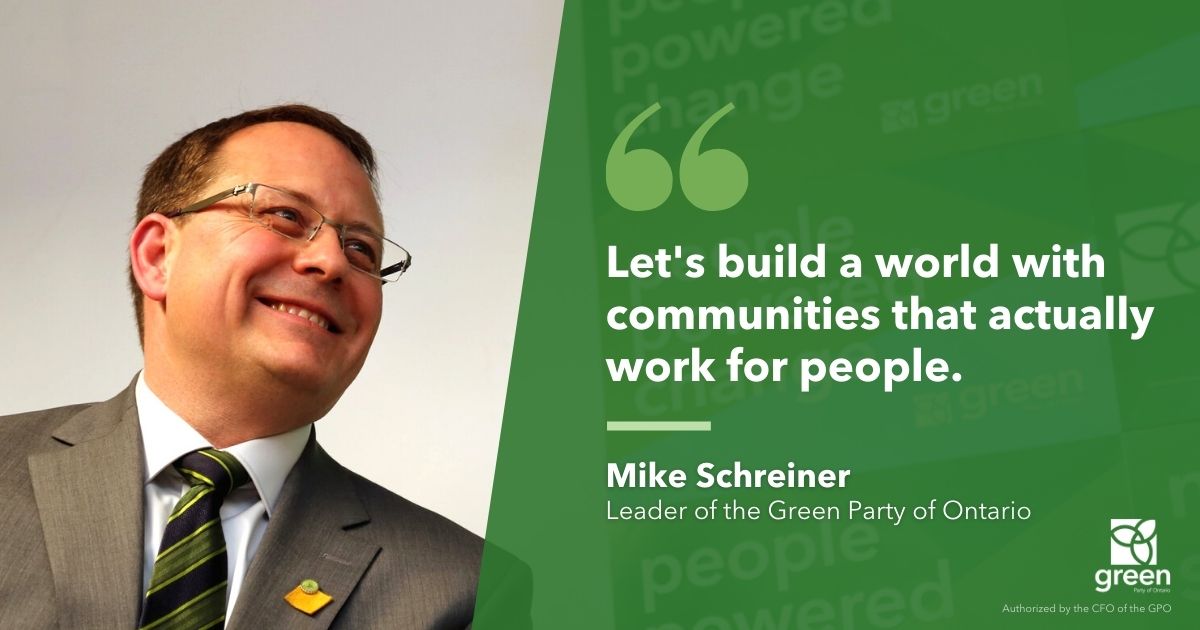 TORONTO — Today at the Green Party of Ontario's Virtual Convention, Leader Mike Schreiner outlined his vision for Ontario ahead of the 2022 election.
In his keynote address, Schreiner highlighted the type of communities Greens envision for Ontario. Communities that are greener and more caring, and that work for people and the planet.
"Let's build a world with communities where everyone has an affordable place to call home regardless of the colour of skin, where everyone has access to timely mental health services, and where transit is accessible and affordable," Schreiner said.
"A world with communities that actually work for people, where local streets are lined with bike lanes, trees, and thriving small businesses accessible for people of all abilities."
Schreiner also emphasized the Green Party's leadership on climate and environmental issues like Highway 413, Duffins Creek, renewable energy and green retrofits.
He noted the Ford government's "war on climate action and Ontario's environment," as well as the failure of the NDP and Liberals' half measures — including their refusal to take a stand against fossil fuel infrastructure, like the Enbridge Line 5 pipeline.
"We have 355 days to set ourselves up for success," Schreiner concluded, "So that when it comes time to vote, Ontarians know Greens are the party for them. The party that puts science and reason before ideology and people before politics to protect the world we love. The party that will build the world you want."
You can find the full transcript of the speech attached, and can access the recording of the speech via this link.