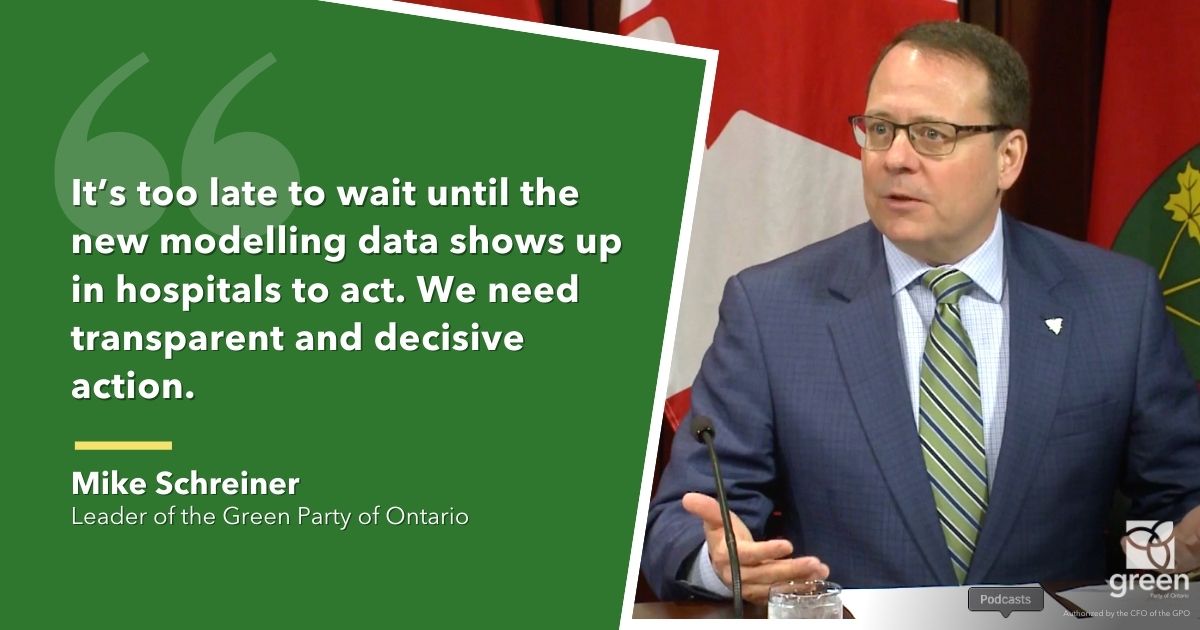 QUEEN'S PARK — Mike Schreiner released the following statement regarding reports of potential new restrictions:
"Today is another tragic record high of COVID-19 cases and deaths. Over two months ago, the Science Table predicted this very disaster if urgent measures were not taken.
But instead of taking decisive action, Ford continues to tease announcements instead of taking the necessary measures to control the spread of the variants and support people and businesses to get through the third wave.
This is a pattern we have seen all too often since the pandemic began.
We need transparent and decisive action, not half measures or teased announcements.
I'm calling on the Premier to:
target high-risk workplaces with accessible, on-site mobile clinics
legislate paid sick days, and provide paid time off for workers to get vaccinated
deploy rapid testing and mandate medical grade PPE in vulnerable workplaces
It's too late to wait until the new modelling data shows up in hospitals to act."