For more information, please contact
Cecilia Stuart
Prioritize immunocompromised Ontarians for second dose
April 14, 2021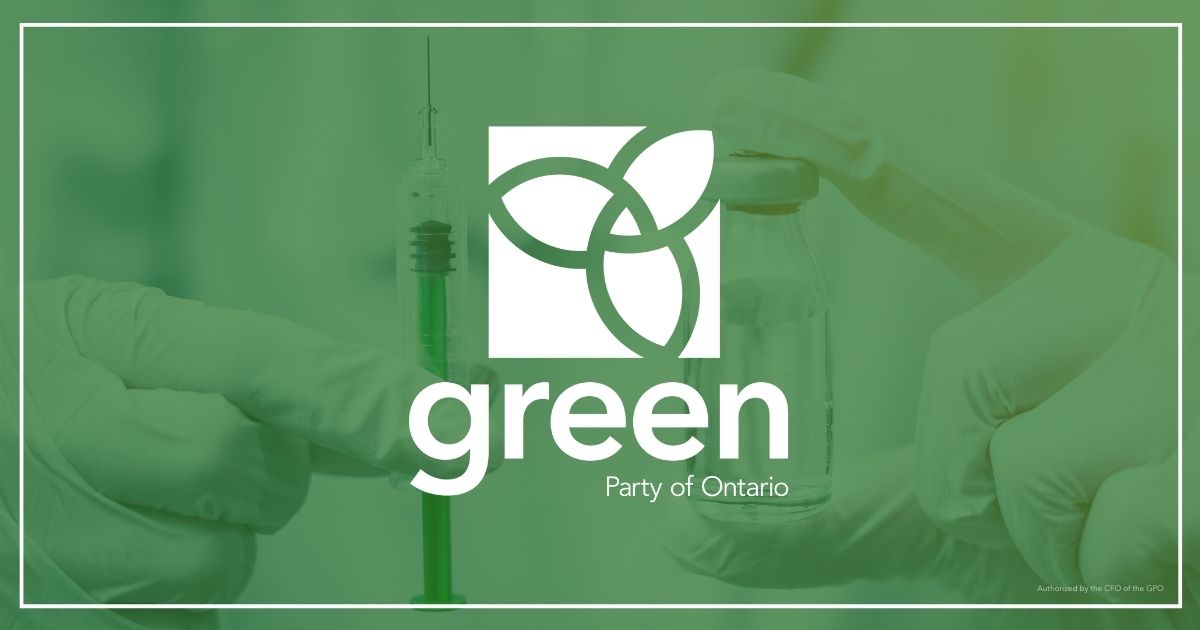 QUEEN'S PARK — Mike Schreiner released the following statement regarding the 4 month dose interval:
"Cancer patients and other immune compromised individuals can't wait up until 4 months to get their second dose.
Currently, transplant and some cancer patients are being prioritized for second doses. But we need to do more.
While one dose can prevent hospitalizations for most people, that is not the case for immune compromised individuals. And so they should be prioritized for their second dose to ensure they are being vaccinated according to the manufacturer's original clinical guidelines.
We need to get as many people as possible vaccinated while making sure those who are at the highest risk are fully protected.
I trust in the leadership of our public health units, but the provincial government needs to lay out a transparent and coordinated plan that protects those in the most vulnerable situations."
-30-