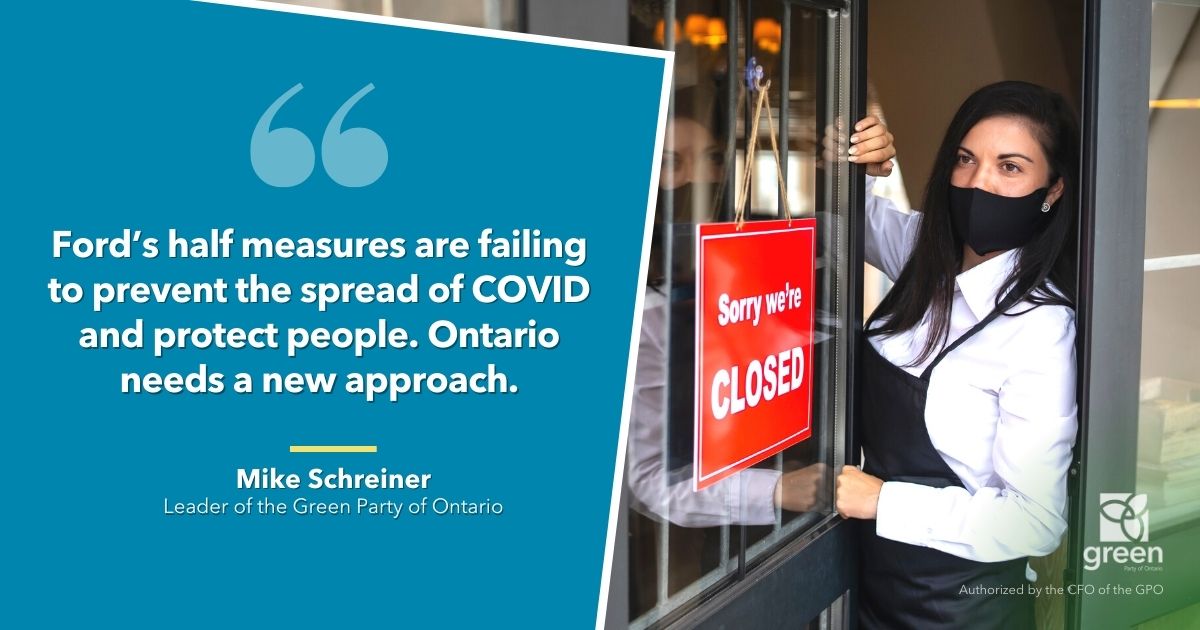 QUEEN'S PARK — Mike Schreiner released the following statement in response to the government's announcement of a four week province-wide shutdown:
"It is unfortunate that Ford is continuing to rely on half measures instead of listening to the advice of the Science Table. The people of Ontario are paying the price.
I fear the impact on small businesses will worsen with this shutdown and the government needs to do more.
I'm calling on the Premier to extend the Small Business Grant for another round of funding and to expand the eligibility criteria.
I'm also calling for a safe workplaces plan to protect essential workers in vulnerable workplaces. We know where the majority of COVID spread is happening, so why is there no targeted approach?
We need to vaccinate essential workers in the highest risk communities, and legislate paid sick days and paid time off for workers to get vaccinated.
Ford's half measures are failing to prevent the spread of COVID and protect people. Ontario needs a new approach."