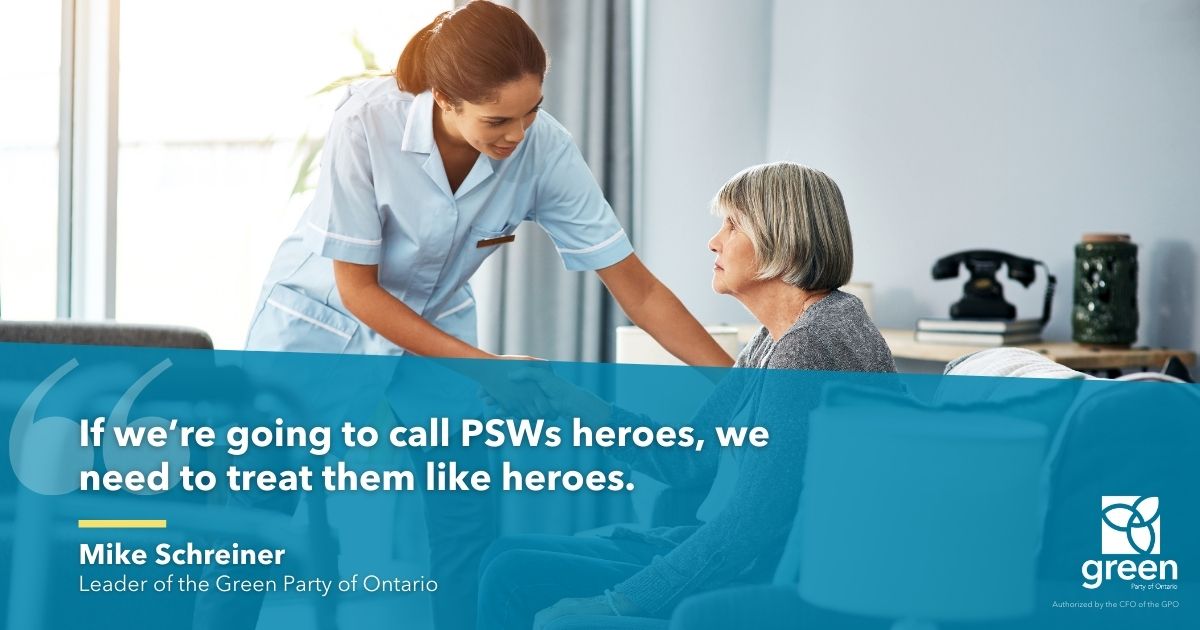 QUEEN'S PARK — Mike Schreiner released the following statement in response to this morning's announcement regarding PSW training supports:
"The Premier should have invested in hiring more PSWs last summer instead of embarking on a province-wide campaign tour.
While today's announcement is a step in the right direction, it is not enough.
PSWs play such a critical role in keeping Ontarians safe and protecting our elderly.
But if we're going to call them heroes, we need to treat them like heroes.
Recent studies have shown that PSWs need to work 50 hours per week just to afford the cost of living in Toronto. PSWs urgently need a permanent wage increase, better working conditions, and full-time benefits."