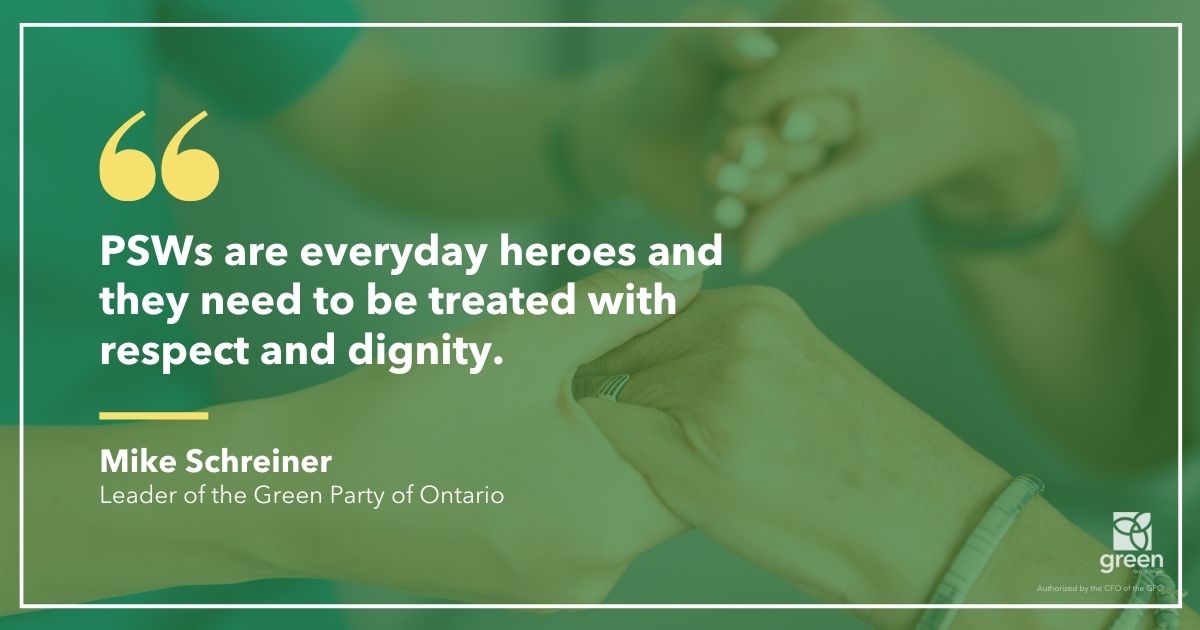 QUEEN'S PARK — Mike Schreiner released the following statement on PSW Day:
"It's time Doug Ford started treating PSWs like the heroes they are.
That means:
Paying them living wages and making pandemic pay permanent
Guaranteeing full time work with benefits
Providing better working conditions and accessible mental health supports
Paying for travel time to provide homecare services
Immediately addressing staffing shortages in places like LTC homes
Many PSWs are forced to work long hours in appalling, high-risk working conditions.
It's a disgrace that we can't even protect the ones who protect and care for us.
Pandemic pay expires on June 30th. Are PSWs no longer heroes after that? Is our gratitude to them only temporary?
PSWs are everyday heroes and they need to be treated with respect and dignity.
Thank you to all the PSWs in Ontario who have sacrificed so much to care for our loved ones.
On PSW Day, let's make pandemic pay permanent."