For more information, please contact
John Chenery
Data demonstrates urgent need for safer workplaces
January 29, 2021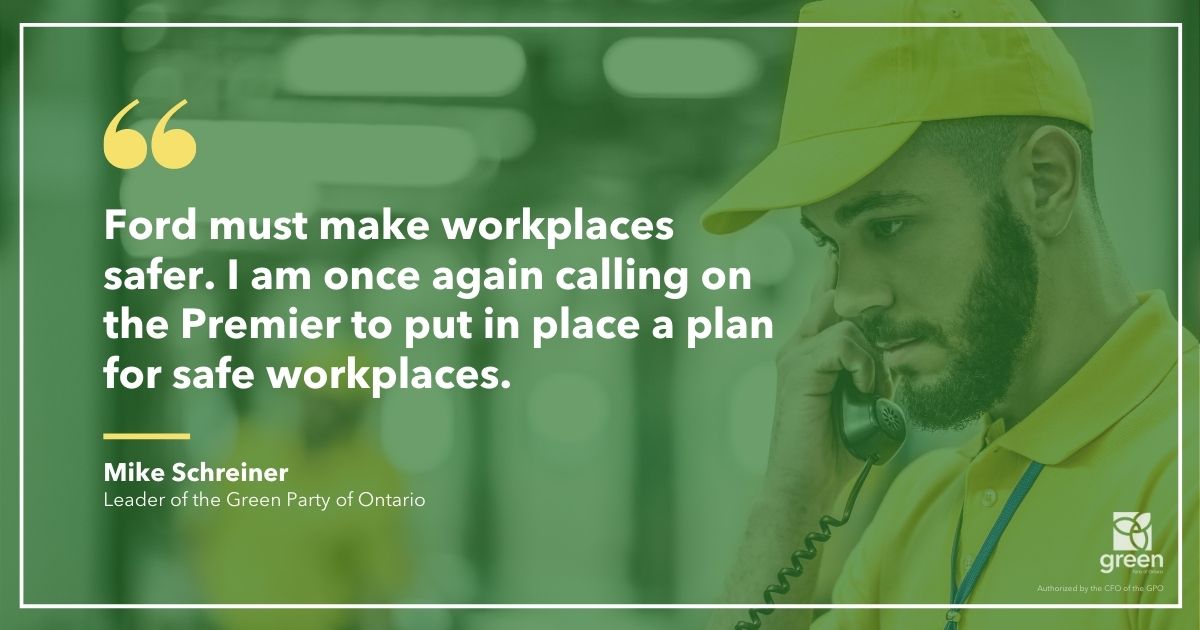 TORONTO — Mike Schreiner released the following statement regarding yesterday's new modelling data:
"The message from yesterday's new modelling data is clear: Ford must make workplaces safer.
Communities with the highest proportion of essential workers continue to have the highest case numbers.
I am once again calling on the Premier to put in place a plan for safe workplaces.
This includes 10 paid sick days, rapid testing in workplaces, higher fines for non-compliance and vaccination plans for essential workers.
When the Ford government revoked paid sick days in 2018 it forced low wage and essential workers to choose between health and income. This is wrong and unacceptable.
Ford needs to stand up for workers, now."
-30-