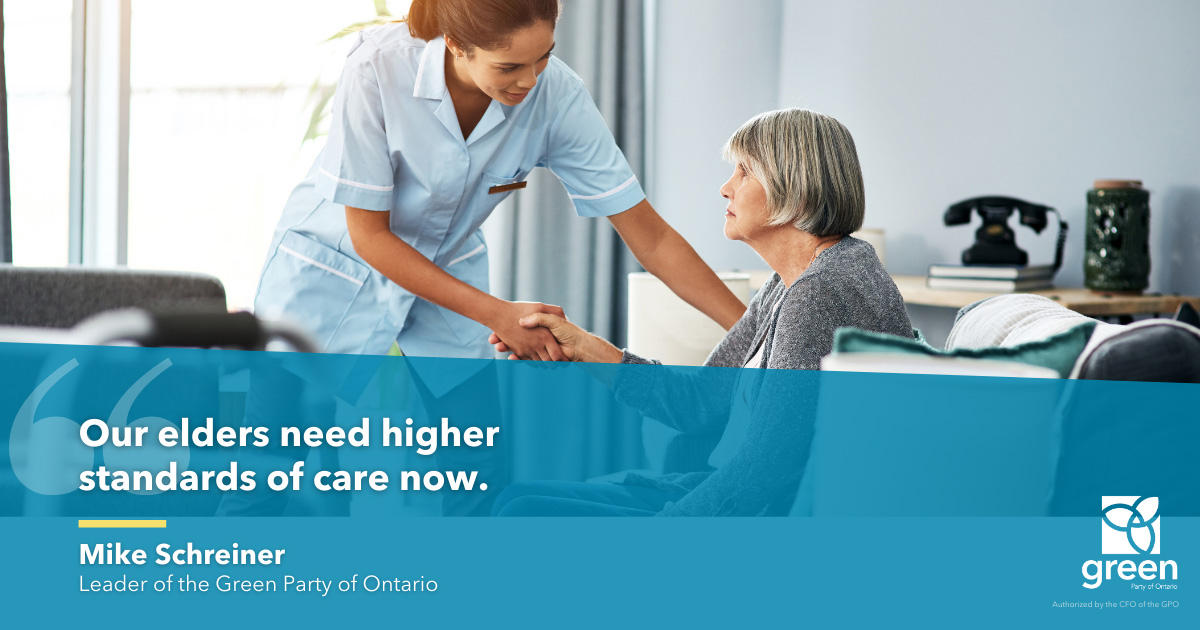 TORONTO — Mike Schreiner, leader of the Green Party of Ontario and Guelph MPP, made the following statement regarding the government's plan for staffing at Long Term Care homes:
"Elders can't wait four years for better care.
I'm glad to see funding promised to eventually provide residents in long term care homes with 4 hours of care per day.
But why wait so long?
Ford is tone-deaf when it comes to understanding the urgency of hiring more staff.
Quebec and BC hired more staff last summer. Our elders need higher standards of care now.
The government must act now to hire more staff, increase standards of care and permanently increase wages for LTC staff."