For more information, please contact
John Chenery
Schreiner highlights 150 plus voices demanding removal of Schedule 6
December 3, 2020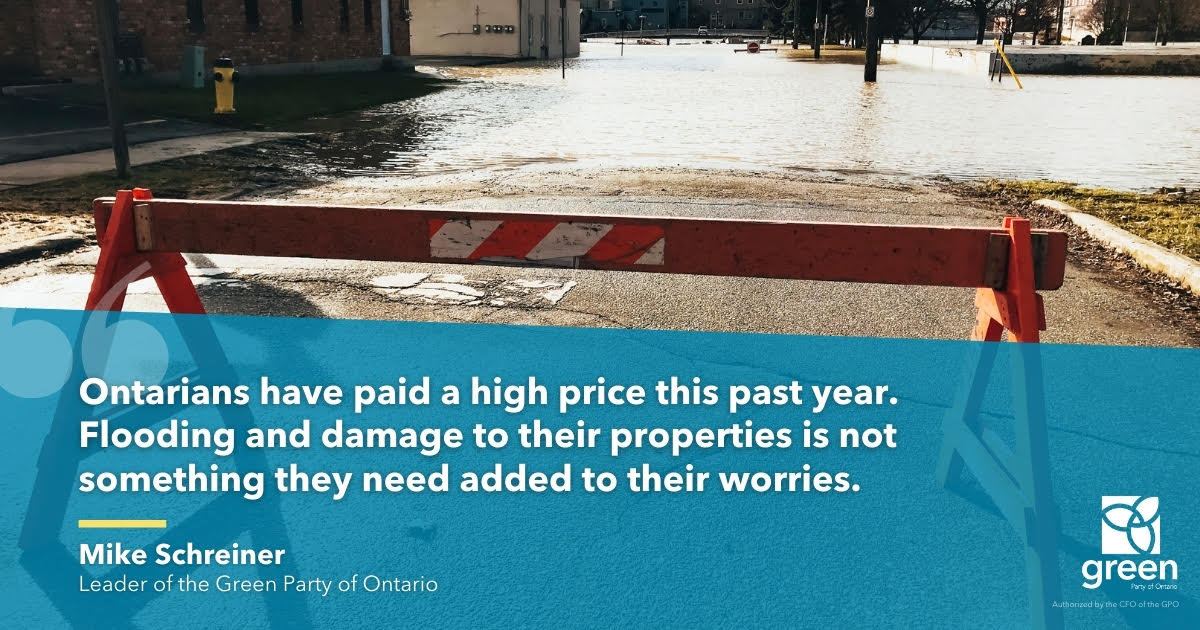 QUEEN'S PARK — Mike Schreiner released the following statement after his press conference this morning:
"Ontarians have paid a high price this past year. The pandemic has brought crisis-level financial stress for many households and small businesses. Flooding and damage to their properties is not something they need added to their worries.
So why is the Ford government trying to sneak in changes to conservation authorities in its omnibus Budget Bill?
Because Doug Ford is eager as always – even in the midst of global pandemic – to award his friends, even at the risk of reckless development that endangers our communities.
Today I want to show the Ford government that I am not alone in fighting for conservation authorities. The voices of over 150 organizations, municipalities, mayors, nonprofits, and conservation authorities – covering every inch of our province – are calling on Doug Ford to remove Schedule 6 of Bill 229.
They are calling on this government to stop its attack on conservation authorities. And to stop ripping up laws that protect our drinking water and prevent flooding.
Ontarians are speaking out against Schedule 6 because flooding is the costliest extreme-weather risk in Canada, causing insurance payouts over $1-billion in 11 of the last 12 years. The average cost to repair a flooded basement is over $43,000.
We want every Ontarian to understand the severe long-term consequences Schedule 6 will have on our province. By removing the ability of conservation authorities to make science-based decisions and replacing them with the Minister's political-based decisions – the Ford government is endangering the lives of Ontarians."
Tell your MPP to let conservation authorities do their work.
-30-