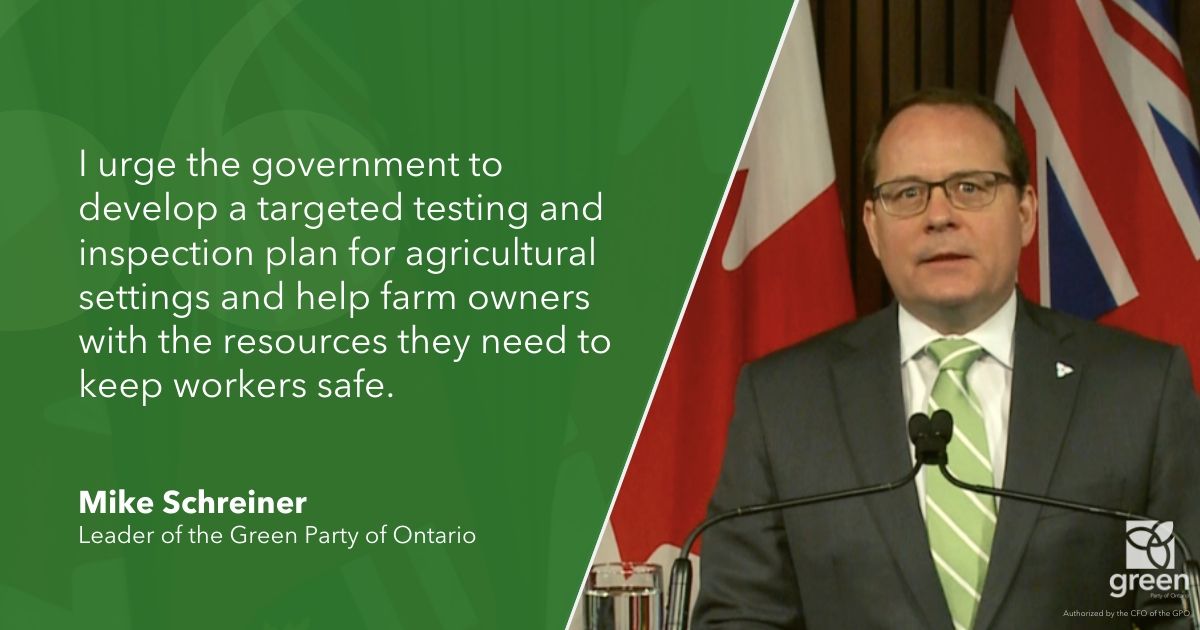 QUEEN'S PARK — Mike Schreiner released the following statement about the increase in COVID-19 infections among seasonal farm workers:
"I am worried about the growing number of outbreaks on farms in southern Ontario and the risks to vulnerable workers who lack the same rights and protections as others.
These outbreaks underscore the imperative of an iron-clad testing system with a strategic approach to test vulnerable workplaces and at-risk populations.
Congregate settings are hotspots for COVID-19 transmission and the government must help farms to provide safe workplaces and decent living conditions so that workers are kept safe.
The Premier needs to get this situation under control and take the warning signs seriously before it escalates any further and harms more farmworkers.
I urge the government to develop a targeted testing and inspection plan for agricultural settings and help farm owners with the resources they need to keep workers safe."